Hitler is omnipresent in public life and yet remains an enigma.
In this online history course, join a selection of scholars, policymakers, writers, curators, and film-makers from around the world to discuss their attempts at making sense of Hitler.
We'll explore the nature of his rule, what we can learn about the nature of politics by studying Hitler, as well as what factors can help us build to a more inclusive and resilient future.
You'll look at the latest thinking on Hitler as a historical figure, and examine:
his politicisation and radicalisation
the ideas that shaped his social behaviour and that of his followers
how Hitler prominently shaped the 20th century, and was shaped by it.
Finally, in asking what Hitler means to audiences in the 21st century, you'll explore the normative political, social, and cultural lessons that people have drawn from Hitler's ideas and actions.
Outstanding expertise
This course is led by Professor Thomas Weber.
Thomas is a renowned scholar whose books on this topic, Hitler's First War and Becoming Hitler: The Making of a Nazi, proved that historians had previously fallen for Hitler's propaganda narrative about how he came to be the man he was.
Thomas' formidable research, drawing on a wealth of new sources, has garnered international recognition. His books have won four international prizes and been published in 13 languages.
In this online course, you will:
explore the nature of Hitler's rule, what we can learn about the nature of politics by studying him, as well as his place in the 21st century
critically examine Hitler's Mein Kampf, as well as a number of other documents, including key texts and speeches
explore what drove Hitler
discuss how and why Hitler staged himself in the way that he did
investigate how Hitler's transformation and radicalisation came about
evaluate the degree to which Hitler did, or did not, matter as an actor in his own right
examine the approaches of scholars, policymakers, writers, curators, and film-makers in making sense of Hitler
learn how to use applied history approaches
identify and discuss what factors can build a more inclusive and resilient future.
Content advice: The content and discussion in this course will cover themes that some students may find upsetting, including: sexual violence, physical or mental abuse, racism and racial slurs, antisemitism, homophobia, mental health issues, and hateful language.
This content advice is here to prepare you for the discussion of these topics and in some cases to choose to consider the possibility of a different course.
We are an inclusive university that takes the pastoral care of our students seriously. The classroom will be made a space to engage sensitively and empathetically with this content in an academic context. Confidential and impartial support is available from the Student Advice and Support Office.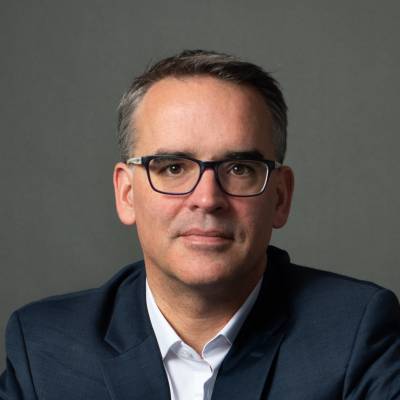 Understanding what drove Hitler allows us to understand, not just the greatest cataclysm of the 20th century, but also how at times of perceived existential crises democracy frequently dies and darkness returns.

Professor Thomas Weber, course coordinator.
By the end of this course, you'll be able to…
Understand and critique the evolution of the figure of Adolf Hitler from an obscure agitator to the leader of the National Socialist Party.

Discuss, analyse, and evaluate the significance and impact of Hitler's role in today's world.

Comprehend and analyse scholarly debates surrounding Hitler.

Appreciate and practise methodological and conceptual issues relevant to the study of Hitler.

Offer analytical explanations rather than mere descriptions of the key developments in the period, based upon a critical engagement with sources from the period and subsequent histories of events.

Assess and judge issues which were, and remain, controversial and emotionally charged.

Identify and discuss what factors can build a more inclusive and resilient future.
Why study modern history online with the University of Aberdeen?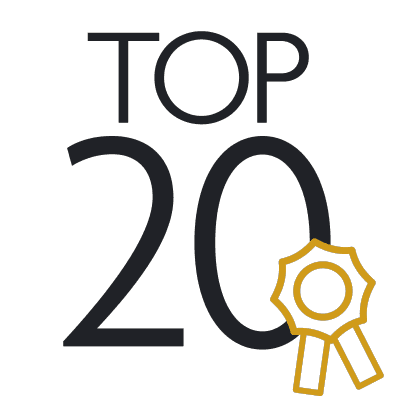 Top 20 in the UK
We're rated top 20 in the UK for History (The Times and Sunday Times Good University Guide 2024).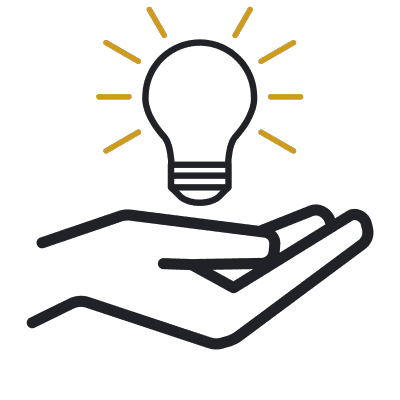 You're in expert hands
We've been delivering online and distance learning for decades.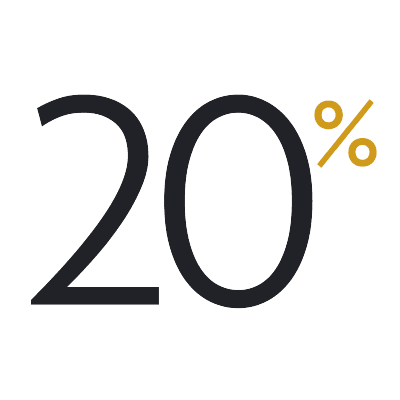 20% alumni discount
University of Aberdeen alumni get 20% off this online course.
Online learning
This distance learning modern history course is delivered flexibly, 100% online.
You can study with us anywhere in the world and manage your study hours to suit you.
Your teaching
The course is taught at Masters level.
Your teaching is delivered through MyAberdeen, our online Virtual Learning Environment (VLE). It holds all the materials, tools and support you'll need in your studies. Take a look around MyAberdeen.
You can access your learning materials on computer, smartphone and laptop, 24 hours a day. You'll find a range of resources at your fingertips, including online:
lectures and online discussions with guest speakers
videos and audio clips
photos and other original source material
reading materials
discussion boards with peers and tutors
the online resources of our award-winning Sir Duncan Rice Library.
This interactive course includes live sessions with guest speakers. You can either participate live in these sessions or watch a recording afterwards at a time that suits you.
Your tutors
This course is delivered by the School of Divinity, History, Philosophy and Art History.
You'll learn from an internationally experienced team of active researchers and academics.
This course is assessed entirely online.
You'll be assessed via your coursework as follows:
Formative 500 word essay
Summative 3,000 word essay (worth 70% of your final grade)
Summative 2,000 word policy brief (worth 30% of your final grade)
This course totals approximately 300 hours of study and assessment time.
That's around 15 – 20 hours per week in regular topic work, with more time required around assessments.
This is an indicative guide to the time required for a typical student at this level to achieve the learning outcomes.
You can largely set your own study hours to cover the materials. MyAberdeen is available 24/7, so you can log in and study when it suits you.
Activities at fixed times
There may be some activities scheduled at a fixed time, such as online meetings with your tutor or assessments with deadlines. But otherwise, you can access and work through the course at your convenience.
Our first-class support structure will ensure that you aren't alone in your studies. You'll have contact with your coordinator via email, MyAberdeen and Microsoft Teams. You can use social media and discussion boards to chat with your fellow students too.
We provide a wide range of services to support you in your studies and beyond:
Wherever you are in the world, you'll feel part of our very special Aberdeen learning community.
Your course coordinator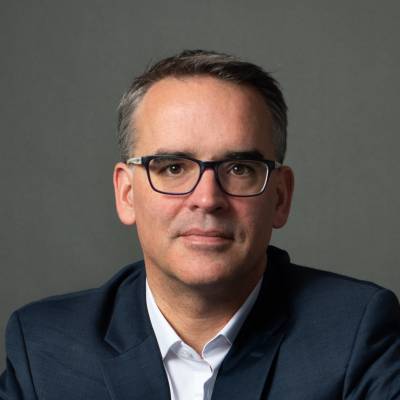 Professor Thomas Weber
Thomas is Chair in History and International Affairs, as well as the founding Director of the Centre of Global Security and Governance, at the University of Aberdeen.
View Thomas' profile
Entry requirements
We welcome students from all over the world.
This course has no formal entry requirements. You do not need to provide proof of your qualifications.
But you do need to check the entry guidance above to understand the level of teaching delivered, to decide if this course is right for you.
If you do not have qualifications from the UK, check the equivalent teaching level for your country.
Visa requirements
You do not need a visa to study online with us.
English language requirements
Teaching is delivered in English.
You do not have to provide proof of your English language skills to join this course. But we want to make sure that you can use English well enough to study successfully.
Recommended level of English
This course uses our Postgraduate Higher level of English language proficiency.
These are our Postgraduate Higher requirements, and these are minimum scores.
IELTS Academic and IELTS Online (not IELTS Indicator or IELTS General Training)
6.5 overall
5.5 for listening and speaking
6.0 for reading and writing
TOEFL iBT and TOEFL iBT Home Edition
90 overall
17 for listening
21 for reading
20 for speaking
21 for writing
TOEFL DI code is 0818
Cambridge English: B2 First, C1 Advanced, or C2 Proficiency
176 overall
162 for listening and speaking
169 for reading and writing
LanguageCert International ESOL B2 Communicator (Written and Spoken)
Overall High Pass
33 for listening, reading and speaking
38 for writing
PTE Academic (online test not accepted)
62 overall
59 for listening, reading, speaking and writing
For more information about language qualifications see our English Language Requirements page.
You will need access to:
A computer (PC, laptop or Mac) operating on either:
Windows 10 or later
macOS 10.15 (Catalina) or later.
Most teaching materials are smartphone- and tablet-friendly. But we recommend a proper laptop or desktop for completing assignments comfortably.
Reliable internet access
We recommend:
a wired connection
a minimum download speed of 2 Mbps so you can take part fully in live sessions.
Speakers or headphones
We recommend a headset with built-in microphone and earphones if you're likely to study in an environment with background noise.
A webcam is optional, but you may like to use one for some interactive sessions.
Software
We'll give you access to Office365 applications. This means you can use online versions of Microsoft Word, Excel, and PowerPoint and install these programs on up to five personal devices.
If your course requires specialist software, we'll provide you with access to this and a licence that lasts throughout your studies.
See our detailed IT requirements for more information.
When you study with us, you can expect a first-class support structure so that you're never alone in your studies.
But learning online does mean you have to motivate yourself and manage your own time.
Your most important commitment to your course will be time – the time to work through, reflect on and understand your teaching materials.
Before you start a course that involves a high degree of independent study, we recommend looking at the time you will be able to devote to your course each week:
Be realistic
Create a weekly schedule as a guide
If you have any questions about studying online, get in touch with our friendly team. We're here to help.
Fee payment
Your course fee needs to be paid in full before you start your course.
We accept payment via Visa Debit, Visa Credit and Mastercard.
Ways to save
You may be able to get help funding this course via:
discounts – if any discounts are available for this course, they'll appear in the section below
employer sponsorship – we accept full and partial fee payments from sponsors.
Find out more about funding options.
Student card
All our students are entitled to a University of Aberdeen student card. This gives you access to a range of student discounts around the city and online.
Learning resources
Access to all the books and resources you need are included in your tuition fee. They'll be made available to you online and you do not have to buy your own copies.
Printing
You may wish to set aside a small budget for printing, depending on how you like to work.
This course has no formal entry requirements. You decide if it's suitable for you.
The course is delivered at Masters level. At this level, you'd usually have at least
a 2:2 (second-class) degree
or relevant experience that supports this level of study.