Are you thinking of starting a micro, small or medium business or enterprise (SME)?
Perhaps you've already started up but want to enhance efficiency, effectiveness, profitability, sustainability or market share?
Then this course is designed for you.
Discover the knowledge, skills and processes necessary for long-term business success. Learn to develop and implement foundational practices that can grow along with your business, whether you're operating:
part-time or full-time
on your own or employing staff
from home or in purpose-built premises
locally, nationally or internationally.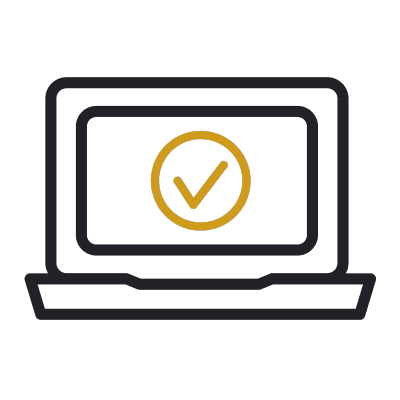 An always-on course
Available 24/7. Study when it suits. Complete anytime within 12 months.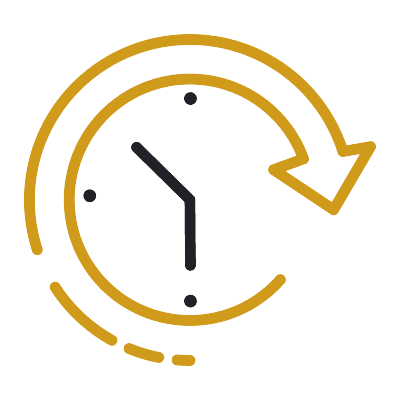 Fits around full-time work
This course is designed to fit around work. With flexible hours and 24/7 study access.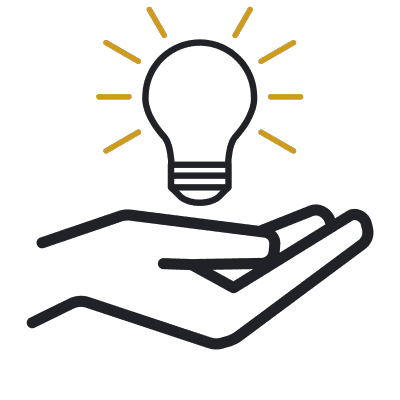 You're in expert hands
We've been delivering online and distance learning for decades.
More than just a how-to guide, this course challenges you to apply the skills and knowledge you've learned in the everyday life of your business.
We'll show you how to facilitate continual development and growth.
You'll cover a range of key topics:
Managing information – to facilitate a successful and sustainable business.
Communication, problem-solving and quality assurance – setting your success agenda.
Marketing and sales – the engine room of success.
Individual and business risk – how to identify, mitigate and manage risks.
Liabilities and contracts – studying the small print.
Finance and fiscal requirements – banks, loans, cash-flow, HMRC.
Looking forward – how to plan for the future, looking for growth.
You'll also learn to use several fundamental business tools. These will help you across all business areas, including the development of an effective business plan, problem-solving, marketing, and customer service.
By the end of this course, you'll be able to...
Apply proper record keeping – and understand why you need to.

Develop and apply the structures and systems necessary to administer a business and maintain records.

Establish a budgeting system that's fit for running a business and meets accounting and taxation requirements.

Prepare a contract and understand contractual obligations.

Comply with the fiscal obligations of running a business, including taxation, VAT, and National Insurance regulations and responsibilities.

Market and promote a business – including print and digital media, social media and networking.
Online learning
Our distance-learning Running a Business course is delivered 100% online.
Your teaching
Your teaching is delivered through MyAberdeen, our online Virtual Learning Environment (VLE). It holds all the materials, tools and support you'll need in your studies. Take a look around MyAberdeen.
Also available as an app, you can access your learning materials on computer, smartphone and mobile device 24/7.
You'll look at a different theme each week, using resources including:
videos
audio clips
PowerPoint presentations
articles
online discussion boards
quizzes.
You're completely free to set your own study hours. The learning resources are there for you online 24/7, all year round, so you can drop in and study anytime.
Once you've enrolled, you'll have 12 months to complete the course at your own pace.
As a guide, investing approximately three-to-five hours per week means you should complete the course within six weeks.
This course is assessed entirely online.
You'll be assessed throughout your course via:
two online self-assessment activities – allowing you to measure your own understanding of key concepts
a final online multiple-choice assessment – based on the subjects covered during your course.
Our first-class support structure will ensure that you aren't alone in your studies. You'll have contact with your tutors via MyAberdeen. You can use social media and discussion boards to chat with your fellow students too.
We provide a wide range of services to support you in your studies and beyond:
Wherever you are in the world, you'll feel part of our very special Aberdeen learning community.
Careers
This course will help you make the move into self-employment or setting up and running your own SME.
If you're already running your own business, this course will help you review your progress and enhance your efficiency, effectiveness, profitability, sustainability or market share.
Certification
Once you've successfully completed the final assessment, you can request a certificate of completion from the University of Aberdeen.
Build your learning
We offer a range of online business-related short courses and degrees, designed to take your learning, experience and networking connections to the next level:
Online Business and management short courses
Study online, part-time, to build your qualifications and business career.
Entry requirements
We welcome students from all over the world.
This course has no formal entry requirements. You do not need to provide proof of your qualifications.
But you do need to check the entry guidance above to understand the level of teaching delivered, to decide if this course is right for you.
If you do not have qualifications from the UK, check the equivalent teaching level for your country.
Visa requirements
You do not need a visa to study online with us.
English language requirements
Teaching is delivered in English.
You do not have to provide proof of your English language skills to join this course. But we want to make sure that you can use English well enough to study successfully.
Recommended level of English
For this course, we recommend the following level of English language proficiency.
These are our Undergraduate Standard requirements, and these are minimum scores.
IELTS Academic and IELTS Online (not IELTS Indicator or IELTS General Training)
6.0 overall
5.5 for listening, reading and speaking
6.0 for writing
TOEFL iBT and TOEFL iBT Home Edition
78 overall
17 for listening
18 for reading
20 for speaking
21 for writing
TOEFL DI code is 0818
Cambridge English: B2 First, C1 Advanced, or C2 Proficiency
169 overall
162 for listening, reading and speaking
169 for writing
LanguageCert International ESOL B2 Communicator (Written and Spoken)
Overall Pass
33 for listening, reading and speaking
38 for writing
PTE Academic (online test not accepted)
59 overall
59 for listening, reading, speaking and writing
For more information about language qualifications see our English Language Requirements page.
You will need access to:
A computer (PC, laptop or Mac) operating on either:
Windows 10 or later
macOS 10.15 (Catalina) or later.
Most teaching materials are smartphone- and tablet-friendly. But we recommend a proper laptop or desktop for completing assignments comfortably.
Reliable internet access
We recommend:
a wired connection
a minimum download speed of 2 Mbps so you can take part fully in live sessions.
Speakers or headphones
We recommend a headset with built-in microphone and earphones if you're likely to study in an environment with background noise.
A webcam is optional, but you may like to use one for some interactive sessions.
Software
We'll give you access to Office365 applications. This means you can use online versions of Microsoft Word, Excel, and PowerPoint and install these programs on up to five personal devices.
If your course requires specialist software, we'll provide you with access to this and a licence that lasts throughout your studies.
See our detailed IT requirements for more information.
When you study with us, you can expect a first-class support structure so that you're never alone in your studies.
But learning online does mean you have to motivate yourself and manage your own time.
Your most important commitment to your course will be time – the time to work through, reflect on and understand your teaching materials.
Before you start a course that involves a high degree of independent study, we recommend looking at the time you will be able to devote to your course each week:
Be realistic
Create a weekly schedule as a guide
If you have any questions about studying online, get in touch with our friendly team. We're here to help.
Fee payment
Your course fee needs to be paid in full before you start your course.
We accept payment via Visa Debit, Visa Credit and Mastercard.
Ways to save
You may be able to get help funding this course via:
discounts – if any discounts are available for this course, they'll appear in the section below
employer sponsorship – we accept full and partial fee payments from sponsors.
Find out more about funding options.
Student card
All our students are entitled to a University of Aberdeen student card. This gives you access to a range of student discounts around the city and online.
Annual fee increases
Fees for this course will rise a little at the start of each academic year, on 1 August. This increase is typically 5%.
This course has no formal entry requirements. You decide if it's suitable for you.
The course is delivered at Undergraduate level.
We warmly welcome applicants who are considering starting a micro, small or medium business or enterprise (SME).
This course is also ideal if you have already started an SME and are interested in reviewing the business in order to enhance its efficiency, effectiveness, profitability, sustainability or market share.