Excel as a practising or aspiring middle manager with this online ILM Level 5 course.
Develop your skills and experience, improve your performance and prepare yourself for further career opportunities.
Those in middle management roles face a diverse range of challenges on a day-to-day basis. This is an internationally recognised qualification to give you the skills you need to tackle these challenges and advance your career.
This course is designed to:
equip you with the leadership skills to drive better results from your teams
encourage strategic thinking to foster business improvement
provide clear, measurable benefits to career-minded professionals
help you improve your organisation's performance.
Designed to fit around full-time work, this online ILM leadership course features flexible part-time hours.
We also offer an ILM Level 3 Award in Leadership and Management online. It's designed for practising and aspiring first-line managers.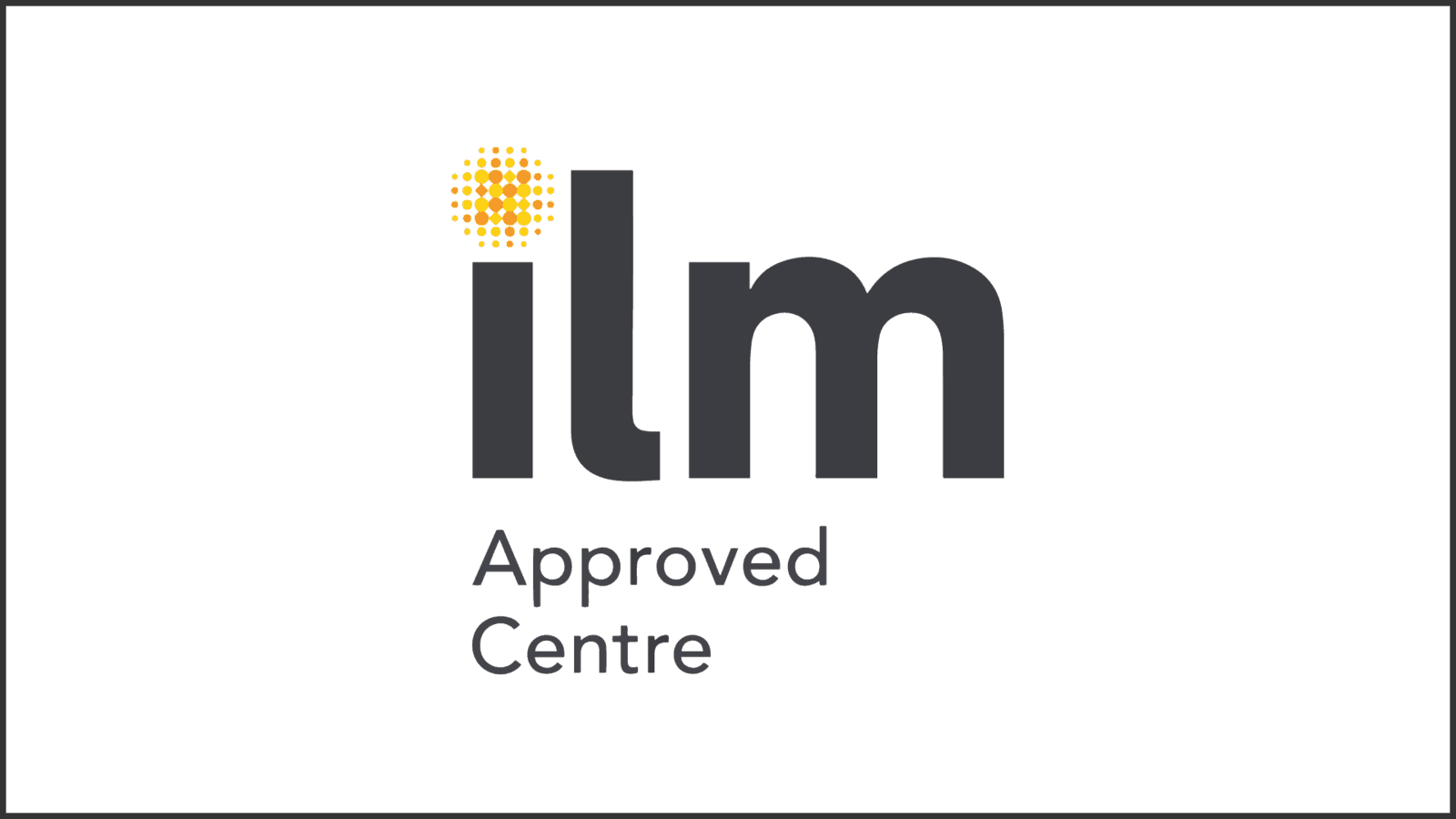 ILM approved training
The University of Aberdeen has been approved by the Institute of Leadership & Management since 2012. This partnership means our programmes in Leadership and Management Development are coupled with a formal ILM qualification.
This online ILM Level 5 course is delivered across the following three units.
Assessing your leadership capability and performance
In this first unit, you'll explore:
a range of different leadership theories and traits
the key responsibilities of leading a team
theories and principles of delegating responsibility and empowering others
how to evaluate and select the best motivational factors
emotional intelligence and how to apply this in your leadership role.
You'll get to assess your own leadership style in practice and discover the impact it has on those you're leading.
Organisational values, vision and mission are central to this section as a focus for your leadership.
Managing and implementing change in the workplace
In this second unit, you'll learn why organisations continually need to change.
You'll conduct an environmental and organisational analysis of your own organisation and:
explore and identify possible areas for change
assess the benefits and risks of implementing one of your identified change opportunities
develop a change implementation plan, including details of how you will monitor and review the implementation of change.
Managing stress and conflict in the workplace
In your final unit, you'll learn about your responsibilities as a manager in terms of managing stress and conflict.
You'll explore:
the causes and effects of workplace stress
the symptoms of stress in yourself and others
active planning for stress management
available organisational support, in line with policies, procedures and legal aspects
how to set priorities to balance organisational and personal needs.
You'll also learn to identify and deal effectively with conflict. You'll develop techniques to resolve workplace tensions with the support that's available to you from relevant departments.
By the end of this course, you'll be able to...
Lead teams to achieve organisational values and goals, as required by a practising middle manager.

Manage efficiently and effectively, as required by a practising middle manager.

Manage stress and conflict in your organisation, as required by a practising middle manager.
I have done online courses before and this was by far the best in terms of delivery and variety. The structure was flexible and I was able to fit it in with my schedule – I was even able to read materials on my phone on the bus.

Magdalena Polcik, NHS Grampian, ILM Level 5 student
Online learning
The ILM Level 5 Certificate in Leadership and Management is delivered flexibly, 100% online.
You can study with us anywhere in the world and manage your study hours to suit you.
Your teaching
This course is taught at undergraduate level by experienced training professionals.
Your teaching is delivered through MyAberdeen, our online Virtual Learning Environment (VLE). It holds all the materials, tools and support you'll need in your studies. Take a look around MyAberdeen.
You can access your learning materials on computer, smartphone and laptop, 24 hours a day. You'll find a range of resources at your fingertips, including:
videos
reading materials
quizzes
the online resources of our award-winning Sir Duncan Rice Library
discussion boards with classmates.
Live online tutorials
The October 2023 course features live online tutorials, beginning with a comprehensive induction to the qualification.
Subsequent tutorials will guide you through your written assignments. These are set at the following fixed dates and times:
5 October, 10am – 11.30am – Induction
12 October, 10am – 11am – Unit 1 assessment tutorial
16 November, 10am – 11am – Unit 2 assessment tutorial
14 December, 10am – 11am – Unit 3 assessment tutorial
These live tutorials are beneficial with regards to completing your assignments, but are not mandatory. They'll be recorded for anyone who cannot attend.
The course totals approximately 150 hours of study and assessment time. That's around 10 – 15 hours per week.
This is an indicative guide to the time required for a typical student at this level to achieve the learning outcomes.
You can largely set your own study hours each week to cover the materials. MyAberdeen is available 24/7, so you can log in and study when it suits you.
Activities at fixed times
There may be some activities scheduled for fixed times. This could include coursework and assessments with deadlines, or online meetings with your tutor. Otherwise, you can access and work through the course at your convenience.
This course is assessed entirely online.
You'll be assessed via three written assignments corresponding to the learning materials in each of the three course units. There will be one assignment for each unit. You'll need to pass each assignment to complete your qualification.
Your assignments will be vocational. You'll use your organisation and your role within it as a case study to gather the evidence required. This will be in the form of evaluation, analysis and forming judgements based on workplace examples.
Each assignment will be between 2,000 and 5,000 words and will be spread across the three course units over the duration of the qualification.
Assignment support from your tutor will be available throughout the course.
Our first-class support structure will ensure that you aren't alone in your studies. You'll have contact with your tutors throughout your course. This could be by email, MyAberdeen, online call, or phone. You can use social media and discussion boards to chat with your fellow students too.
We provide a wide range of services to support you in your studies and beyond:
Wherever you are in the world, you'll feel part of our very special Aberdeen learning community.
Your course tutor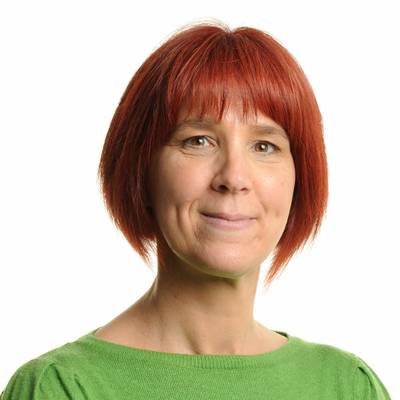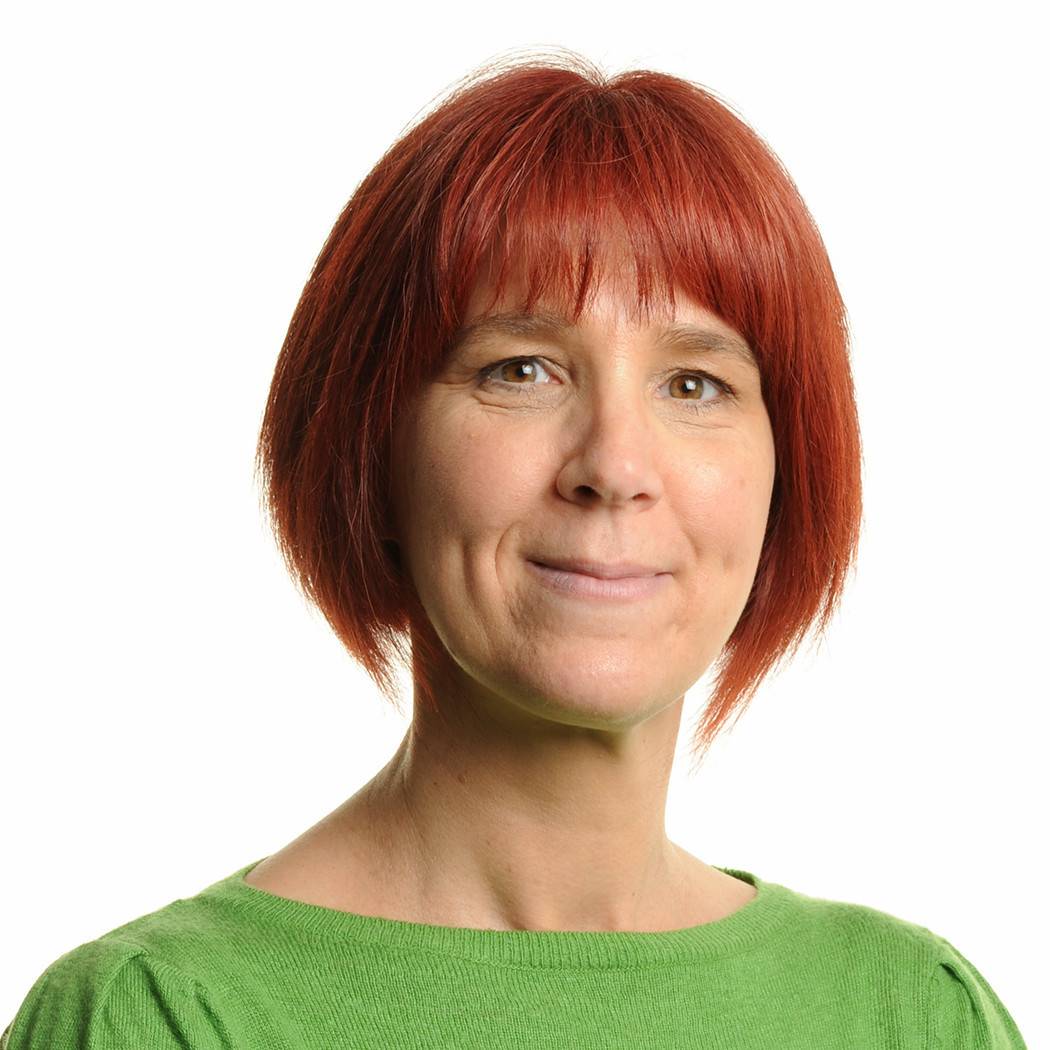 Clare Trembleau
Clare is a Staff Development Partner with the University of Aberdeen. She is an experienced Learning & Development professional who has worked in the public, private and third sector. Clare specialises in designing and delivering leadership and management courses. She has over 10 years' experience as an ILM Level 5 qualified coach and mentor.
Your ILM Certificate
You'll receive a Level 5 Certificate in Leadership and Management from the ILM when you successfully complete the course.
The ILM is the UK's leading provider of leadership, management and coaching qualifications, with over 50 years' experience in learning and development. Every year they improve the leadership skills and success levels of over 90,000 managers.
If you have line management responsibilities now or are looking at the bigger picture of promotion, this course is a must-have on your CV.

Dave Macdonald, ILM Level 5 student
Careers
Leaders and managers are often promoted to their position with very little, if any, structured support and training. This course will benchmark your managerial skills and develop your ability to lead, motivate and inspire.
Designed for project managers, department heads and other practising middle managers, this qualification will prepare you for senior management responsibilities.
Your employer or professional institute may recognise this course for Continuing Professional Development (CPD). Talk to your employer or institute to find out more.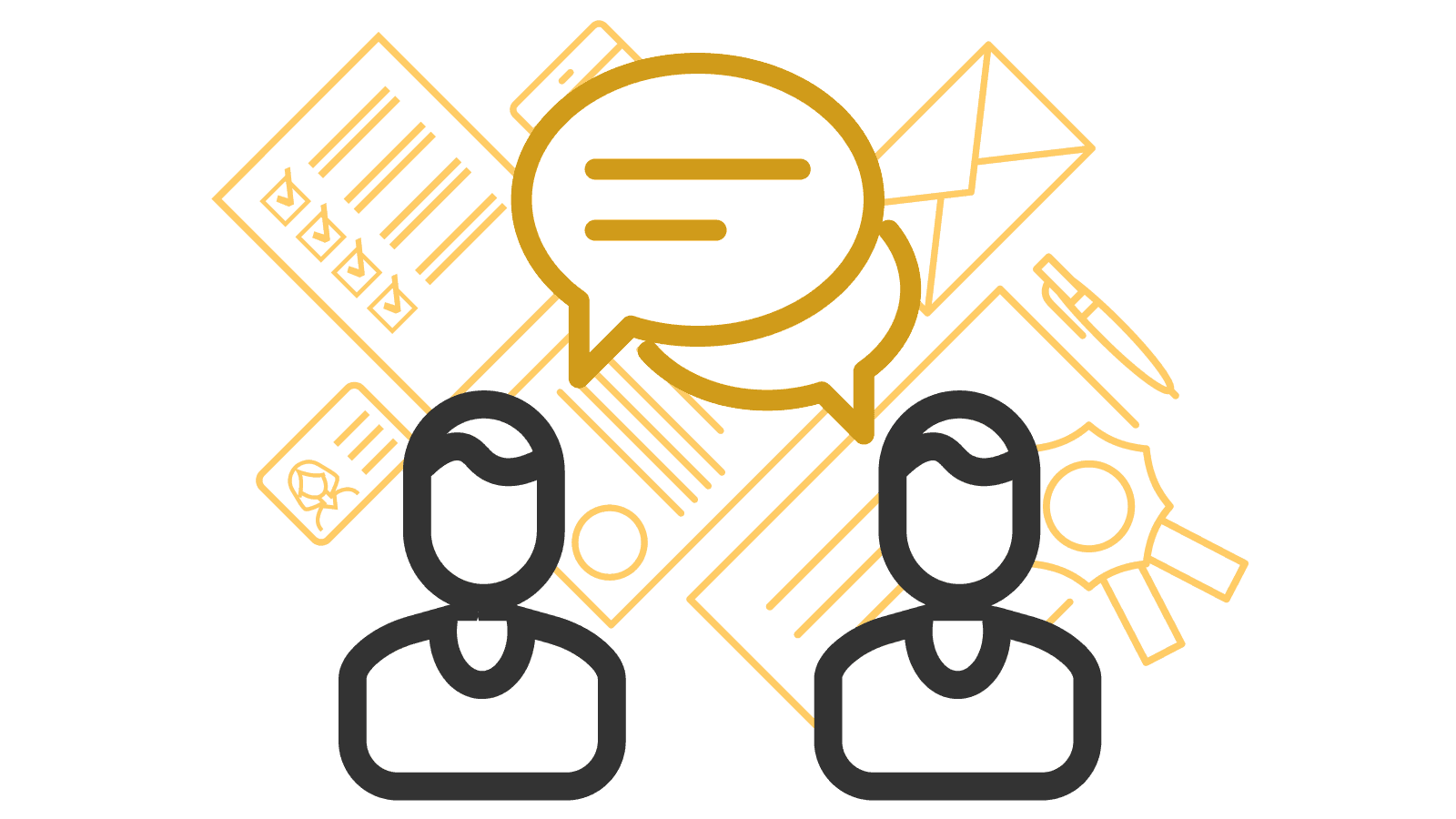 Free career support
Access our free careers service while you study.
1:1 appointments
CV checks
Interview prep
Job opportunities
Build your learning with more short courses
You can continue building your qualifications with our CV-enhancing online leadership courses, including further ILM courses.
Many carry credits you can build up into postgraduate qualifications.
You will need access to:
A computer (PC, laptop or Mac) operating on either:
Windows 10 or later
macOS 10.15 (Catalina) or later.
Most teaching materials are smartphone- and tablet-friendly. But we recommend a proper laptop or desktop for completing assignments comfortably.
Reliable internet access
We recommend:
a wired connection
a minimum download speed of 2 Mbps so you can take part fully in live sessions.
Speakers or headphones
We recommend a headset with built-in microphone and earphones if you're likely to study in an environment with background noise.
A webcam is optional, but you may like to use one for some interactive sessions.
Software
We'll give you access to Office365 applications. This means you can use online versions of Microsoft Word, Excel, and PowerPoint and install these programs on up to five personal devices.
If your course requires specialist software, we'll provide you with access to this and a licence that lasts throughout your studies.
See our detailed IT requirements for more information.
When you study with us, you can expect a first-class support structure so that you're never alone in your studies.
But learning online does mean you have to motivate yourself and manage your own time.
Your most important commitment to your course will be time – the time to work through, reflect on and understand your teaching materials.
Before you start a course that involves a high degree of independent study, we recommend looking at the time you will be able to devote to your course each week:
Be realistic
Create a weekly schedule as a guide
If you have any questions about studying online, get in touch with our friendly team. We're here to help.
Fee payment
Your course fee needs to be paid in full before you start your course.
We accept payment via Visa Debit, Visa Credit and Mastercard.
Ways to save
You may be able to get help funding this course via:
discounts – if any discounts are available for this course, they'll appear in the section below
employer sponsorship – we accept full and partial fee payments from sponsors.
Find out more about funding options.
Student card
All our students are entitled to a University of Aberdeen student card. This gives you access to a range of student discounts around the city and online.
There are no entry requirements for this course, but knowledge of your organisation to support assignment reflection is necessary.
You'll normally be a practising manager who is able to complete a work-based assignment as part of the course. The course assignments require work-based examples of translating theory into practice.
You will need a level of reading and writing comprehension equivalent to National 3, Standard Grade or GCSE. This course is delivered in English.