Earn an accredited Masters degree in decommissioning oil rigs, platforms and offshore structures.
Train in all aspects of decommissioning on a degree accredited by the Energy Institute and the Institute of Marine Engineering, Science & Technology.
Gain a broad range of knowledge and expertise in the physical process of taking offshore platforms out of service.
Through this MSc, you'll cover engineering, project management, business, law, health and safety, and environmental studies.
Hand-in-hand with industry
This distance-learning Masters in Decommissioning has been designed in collaboration with major industry operators, supply chain companies and regulatory bodies. As a result, you'll enjoy guest lectures from leading decommissioning industry experts and undertake industry-based projects.
Who can study online MSc Decommissioning
You can apply for this flexible degree if you're a graduate or experienced professional looking to upskill or move into the growing decommissioning sector.
We welcome applications from students from a wide range of academic and industry backgrounds, including:
engineering
business
law
or environmental science.
Online MSc Decommissioning is part-time. You can also study this degree full-time on campus.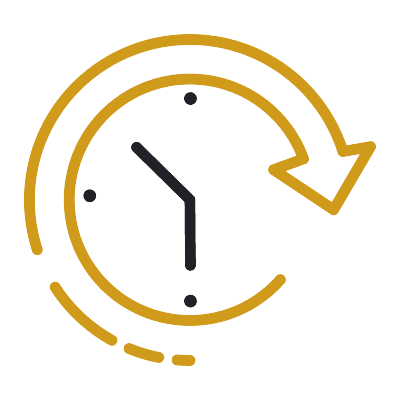 Fits around full-time work
This degree is designed to fit around work. With flexible hours and 24/7 study access.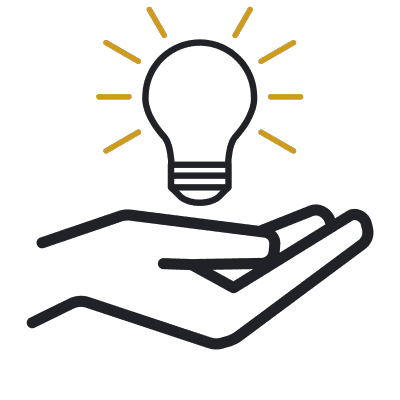 You're in expert hands
We've been delivering online and distance learning for decades.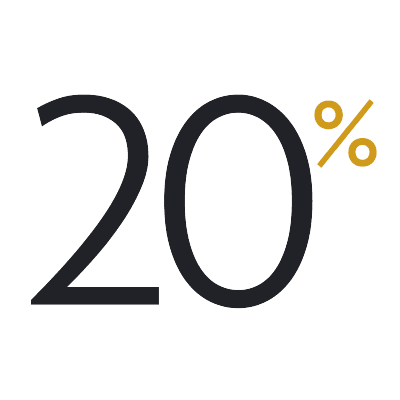 20% alumni discount
University of Aberdeen alumni receive 20% off fees for this online degree.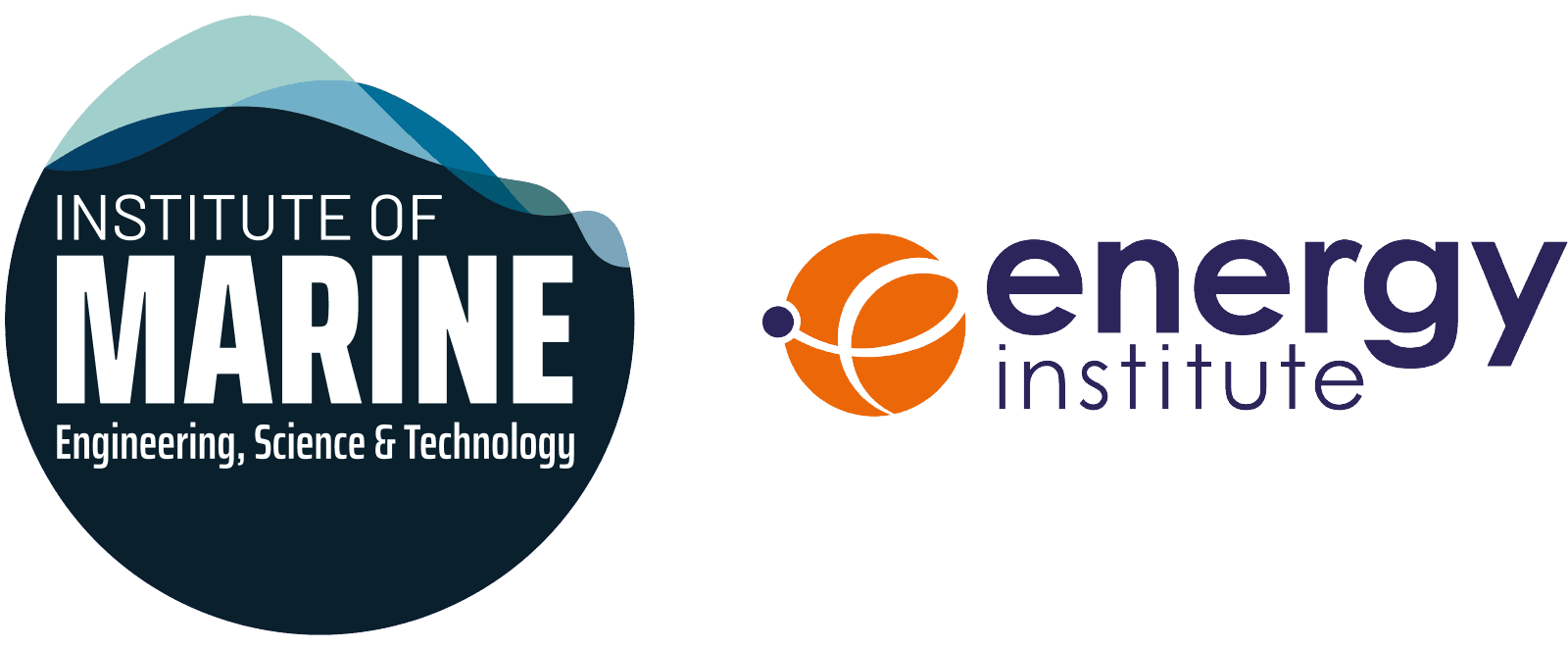 Accredited online degree
This online MSc is accredited by the:
National Decommissioning Centre
Join the recognised leader in offshore oil and gas decommissioning. We're home to the UK's newly established National Decommissioning Centre (NDC).
It was launched with support from the Scottish Government and Net Zero Technology Centre. The NDC partners with companies to develop and deploy innovations in decommissioning technology, including 'small piece' decommissioning techniques.
It helps to deliver cost-effective decommissioning at the end of field life and during oil and gas production operations.
Read more about the National Decommissioning Centre.
You can choose to study for a:
Masters (180 credits)
exit early with a Postgraduate Diploma (120 credits)
exit early with a Postgraduate Certificate (60 credits)
or start with one of the short courses that make up this degree. You can build your way to a qualification one short course at a time.
Online learning
Our distance learning MSc Decommissioning is delivered flexibly online.
You can learn with us anywhere, with no need for a study visa, and set your own study hours to suit you.
Your teaching
Your training is delivered through MyAberdeen, our online Virtual Learning Environment (VLE). It holds all the materials, tools and support you'll need in your studies. Take a look around MyAberdeen.
You can access your learning materials on computer, smartphone and laptop, 24 hours a day. You'll find a range of resources at your fingertips, including online access to our award-winning Sir Duncan Rice Library.
Your tutors
You'll learn from academic experts across engineering, law, business, economics and environmental science. Many of your tutors have worked in industry and alongside industry on research collaborations and major engineering projects. You'll also enjoy lectures direct from industry professionals working in decommissioning now.
This degree is delivered by our School of Engineering.
This degree usually combines online assessment with written exams that you attend in person.
However, as a result of Covid-19, in-person exams will not take place until the September 2023 term at the earliest.
Until then, we'll use alternative online assessments. These can include:
coursework
online quizzes
timed online open-book assessments.
From September 2023 – return of in-person exams
From the September 2023 academic term onward, we may reintroduce in-person exams for some of the online courses that feature in this degree.
For these courses, you'll be assessed via a mix of online assessment and in-person exams at the end of term.
We'll keep you updated as to assessment method changes for these courses well in advance.
When in-person exams are reintroduced
You can take your exams:
on campus at the University of Aberdeen
at another university or exam centre that is closer to you
at your local British Council Office.
We can help you find a convenient location for your exams. You then make the arrangements and book them yourself.
We contact you six to eight weeks before your exam date to confirm your chosen location. We recommend exploring your options well before then. If you need any help with this, get in touch with our friendly enquiry team.
Exam schedules
Exams usually take place at the end of each term, during our official exam periods:
For the January term, exams usually run in early May.
For the May term, exams usually run in early September.
For the September term, exams usually run in early December.
Your precise exam dates will be made available nearer the time.
If you fail or miss an exam, you can resit it in the next exam period or during our summer resit period. This is usually at the end of June/start of July.
Exam support
If you have any disabled access or support needs for your exams, let us know as part of your online application. We will make sure the right support is in place for you. Find out about the wide range of exam support available.
You can contact a disability adviser anytime by emailing student.disability@abdn.ac.uk to discuss how we can help.
Exam costs
Sitting exams on campus at the University of Aberdeen is free.
Other universities, exam centres and British Council Offices may charge you for this service. This is an additional cost on top of your degree or course fee. You pay this fee to your chosen exam centre, not to us.
Hours for taught courses
If you plan to study part-time, we recommend you take no more than 30 credits per term. Students typically take one or two 15-credit short courses per term.
15 credits
Around 150 hours of study and assessment time to complete.
You'll study 8 – 10 hours per week per term, plus more at assessment times.
30 credits
Around 300 hours of study and assessment time to complete.
You'll study 15 – 20 hours per week per term, plus more at assessment times.
This is an indicative guide to the time required for a typical student at this level to achieve the learning outcomes.
You can largely set your own study hours each week to cover the materials. MyAberdeen is available 24/7, so you can log in and study when it suits you.
Activities at fixed times
There will be some activities scheduled at a fixed time, such as online meetings with your tutor or assessments with deadlines. But otherwise, you can access and work through each course at your convenience.
Hours for 60-credit projects and dissertations
A 60-credit project or dissertation is around 600 hours of study time.
This is around one term of full-time study.
You can dedicate a full term to your project or dissertation and work on it full-time. Or you can complete it part-time, spreading the hours you dedicate to it over two terms.
When you study with us, you can expect a first-class support structure so that you're never alone in your studies.
But learning online does mean you have to motivate yourself and manage your own time.
Your most important commitment to your course will be time – the time to work through, reflect on and understand your teaching materials.
Before you start a course that involves a high degree of independent study, we recommend looking at the time you will be able to devote to your course each week:
Be realistic
Create a weekly schedule as a guide
If you have any questions about studying online, get in touch with our friendly team. We're here to help.
Our first-class support structure will ensure that you aren't alone in your studies. You'll have contact with your tutors via MyAberdeen and email. You can use social media and discussion boards to chat with your fellow students too.
We provide a wide range of services to support you in your studies and beyond:
Wherever you are in the world, you'll feel part of our very special Aberdeen learning community.
We're a member of the Access scheme run by the Society of College, National and University Libraries (SCONUL).
Access study spaces, books and journals in your area
The SCONUL Access scheme allows you, as a University of Aberdeen student, to access books and resources at university libraries across the UK and Ireland, or visit them for a quiet place to study.
You'll be able to use study spaces, books and journals at over 150 university libraries which belong to the scheme.
Your support team
Our friendly team are here to answer any queries you have before, during and after your studies.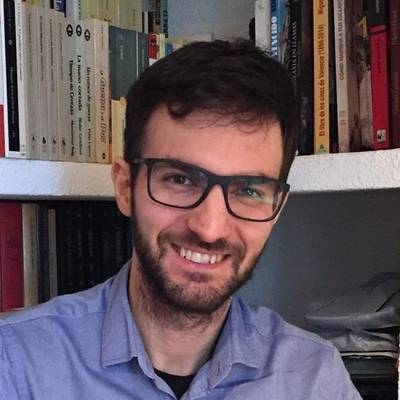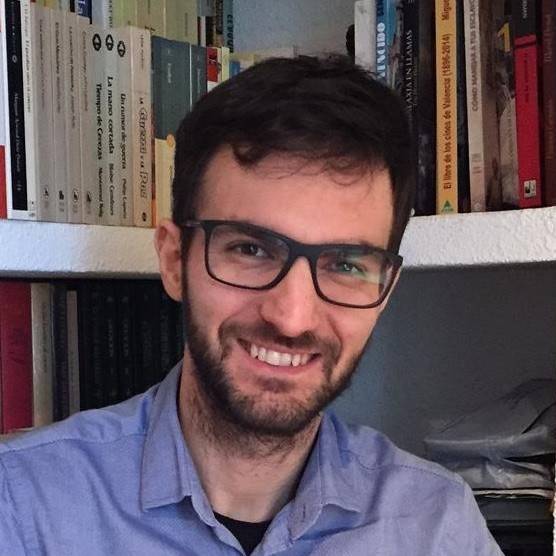 Dr Alfonso Martinez-Felipe
Alfonso is the degree coordinator. He'll be on hand to answer any questions about degree content before you start and to help you throughout your studies. Zara Rehman
Zara is part of the School's administration team. She'll be there throughout your studies to answer any of your non-academic queries.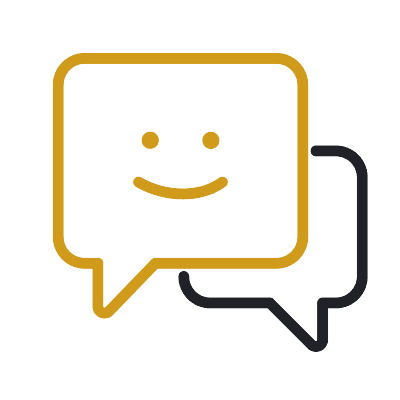 Get in touch
The online education team is here to answer any questions you have right now about this qualification, or about studying online.
Ask us a question
Your MSc
You'll graduate with an accredited MSc in Decommissioning from the University of Aberdeen.
You'll receive exactly the same degree qualification as you would on campus.
Your qualification and training will be recognised by industry and educational institutions around the world, opening up international career paths.
Opportunities in decommissioning
Around 100 offshore platforms and 5,700km of pipeline are forecast to be decommissioned or reused over the next decade on the UK Continental Shelf (UKCS) alone.
The Oil and Gas Authority estimates the total cost of this to be £59 billion to 2050. Our National Decommissioning Centre is working to help industry reduce this figure by 35%.
The UKCS is currently the largest decommissioning market in the North Sea. There are also significant opportunities in key regions around the globe, where skills and knowledge of the decommissioning process are a huge advantage for future careers.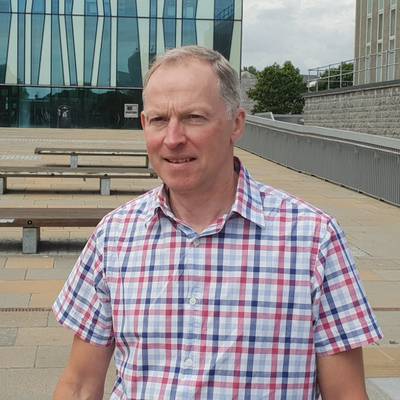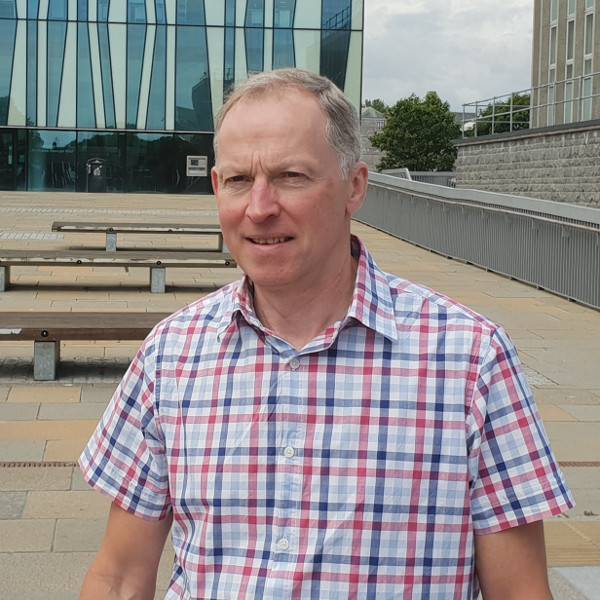 I would recommend the course to anybody who harbours an interest in decommissioning. Due to the mature nature of the North Sea oil and gas infrastructure, decommissioning is a growing part of the business within the UK and its North Sea neighbours.

Iain Mackenzie, MSc Decommissioning student
Building your global network
Our online students join us from over 100 countries each year.
This degree will give you the chance to become part of a close-knit group of learners, who could be working on decommissioning projects around the world. It's a fantastic opportunity to build your network of connections and gain firsthand global insights into energy and engineering.
Lifelong career support
Our career support doesn't stop when you graduate.
You have access to our free careers service while you study, and beyond.
1:1 appointments
CV checks
Interview prep
Job opportunities
The fee quoted above is based on you starting your studies with us in the 2024/25 academic year.
We have confirmed that our fees will rise by 5% for the 2025/26 academic year. Our indicative cost includes a 5% fee rise each year.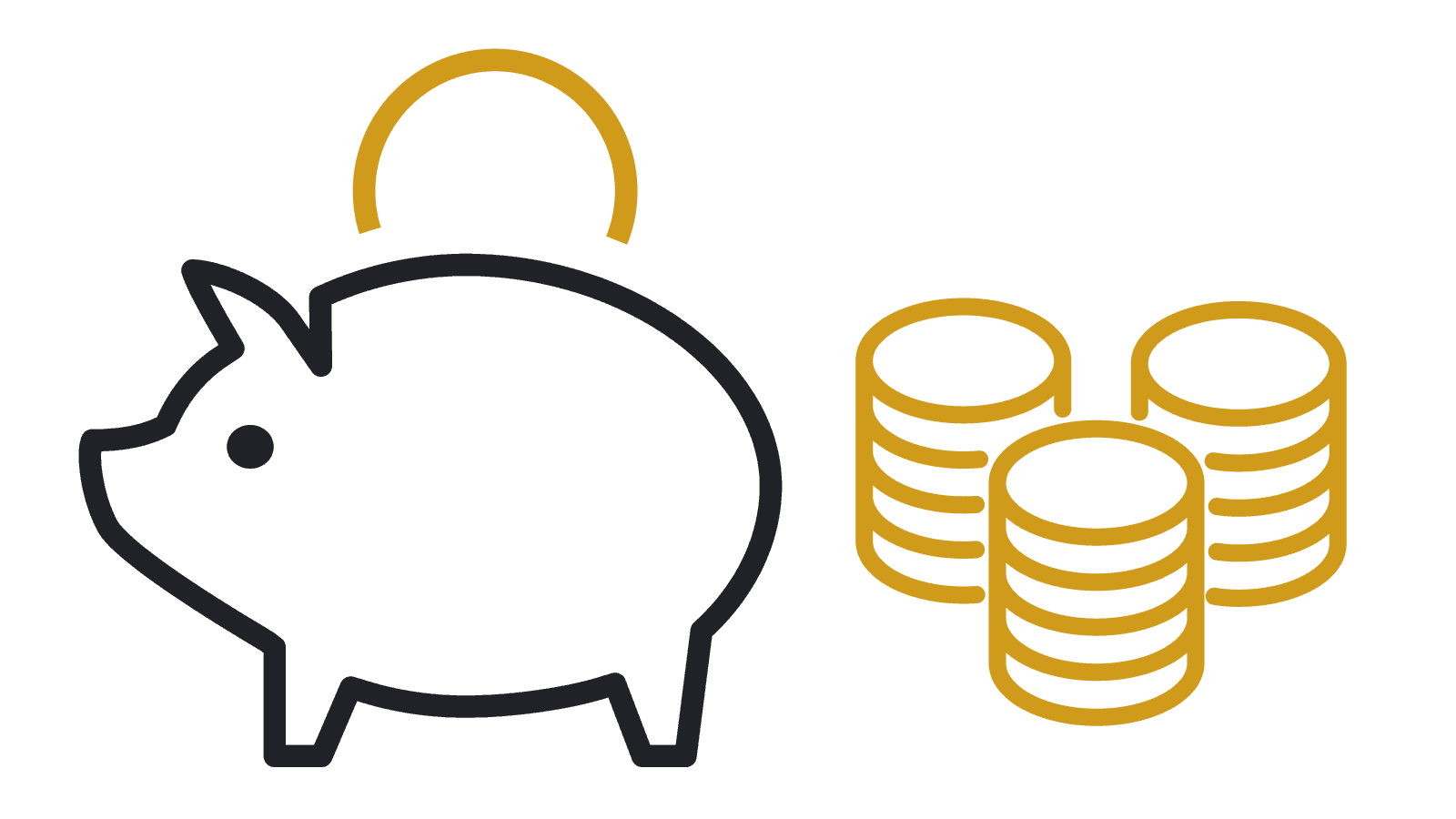 Pay as you go
Don't worry, you do not have to pay the full degree fee upfront.
You can pay for your degree one term at a time. This gives you a flexible way to spread the cost.
Pay as you go allows you to spread payments over several terms.
When you pay
You make a payment before the start of each term.
How much you pay
You only pay for the credits you want to study in the upcoming term.
It's up to you how many credits you take each term. This gives you control over your costs and your workload.
Taking fewer credits will increase the length of your studies.
We break down the total cost of this qualification into cost per 15-credit course, project, and your dissertation.
This degree is delivered by four different academic schools. Each school sets its own fees, so course fees vary.
Costs for this degree, starting in academic year 2024/25
15-credit courses
£1,290 – £1,480 in academic year 2024/25.
£1,355 – £1,555 in academic year 2025/26.
£1,425 – £1,635 in academic year 2026/27 (provisional).
15-credit project
£840 in academic year 2024/25.
£880 in academic year 2025/26.
£925 in academic year 2026/27 (provisional).
Dissertation (60 credits)
£3,360 in academic year 2024/25.
£3,520 in academic year 2024/25.
£3,700 in academic year 2026/27 (provisional).
Tuition fees typically rise a little each academic year and will rise by 5% for the 2025/26 academic year. Fees for 2026/27 are based on a further 5% increase, but are provisional and subject to change.
This is an example payment schedule for tuition fees. It's based on a typical route through the degree.
You can take more or fewer credits per term than is shown in this example.
Term 1) September – December 2024 | Academic year 2024/25
Take two 15-credit courses: Offshore Structures and Subsea Systems @£1,290 and Decommissioning of Offshore Installations: Regulatory Aspects @£1,290.
Fee for term = £2,580.
Payment due in September.
Term 2) January – April 2025
Take two 15-credit courses: Marine Environmental Impact Assessment @£1,290 and Process Shut Down, Structural Decommissioning and Disposal @£1,290.
Fee for term = £2,580.
Payment due in January.
PgCert exit point
With 60 credits earned, you now have the option to exit with a PgCert.
Total fee for this route to your PgCert = £5,160.
Term 3) May – August 2025
Summer break. There is no teaching in the first summer of your degree.
No payment due.
Term 4) September – December 2025 | Academic year 2025/26
Take two 15-credit courses: Well Plugging and Abandonment @£1,355 and Petroleum Economics and Project Evaluation @£1,555.
Fee for term = £2,910.
Payment due in September.
Term 5) January – April 2026
Take one 15-credit project and one elective 15-credit course: Group Project in Comparative Assessment @£880 and Decommissioning of Offshore Installations: Commercial Aspects or Engineering Risk and Reliability Analysis @£1,355.
Fee for term = £2,235.
Payment due in January.
PgDip exit point
With 120 credits earned, you now have the option to exit with a PgDip.
Total fee for this route to your PgDip = £10,305.
Term 6) May – August 2026
Embark on your 60-credit dissertation.
Fee for dissertation = £3,520.
Payment due in May.
Term 7) September – December 2026 | Academic year 2026/27
Complete your dissertation.
No further payment is due.
MSc complete
On passing your dissertation, you'll have earned 180 credits and will be awarded an MSc.
Total fee for this route to your MSc = £13,825.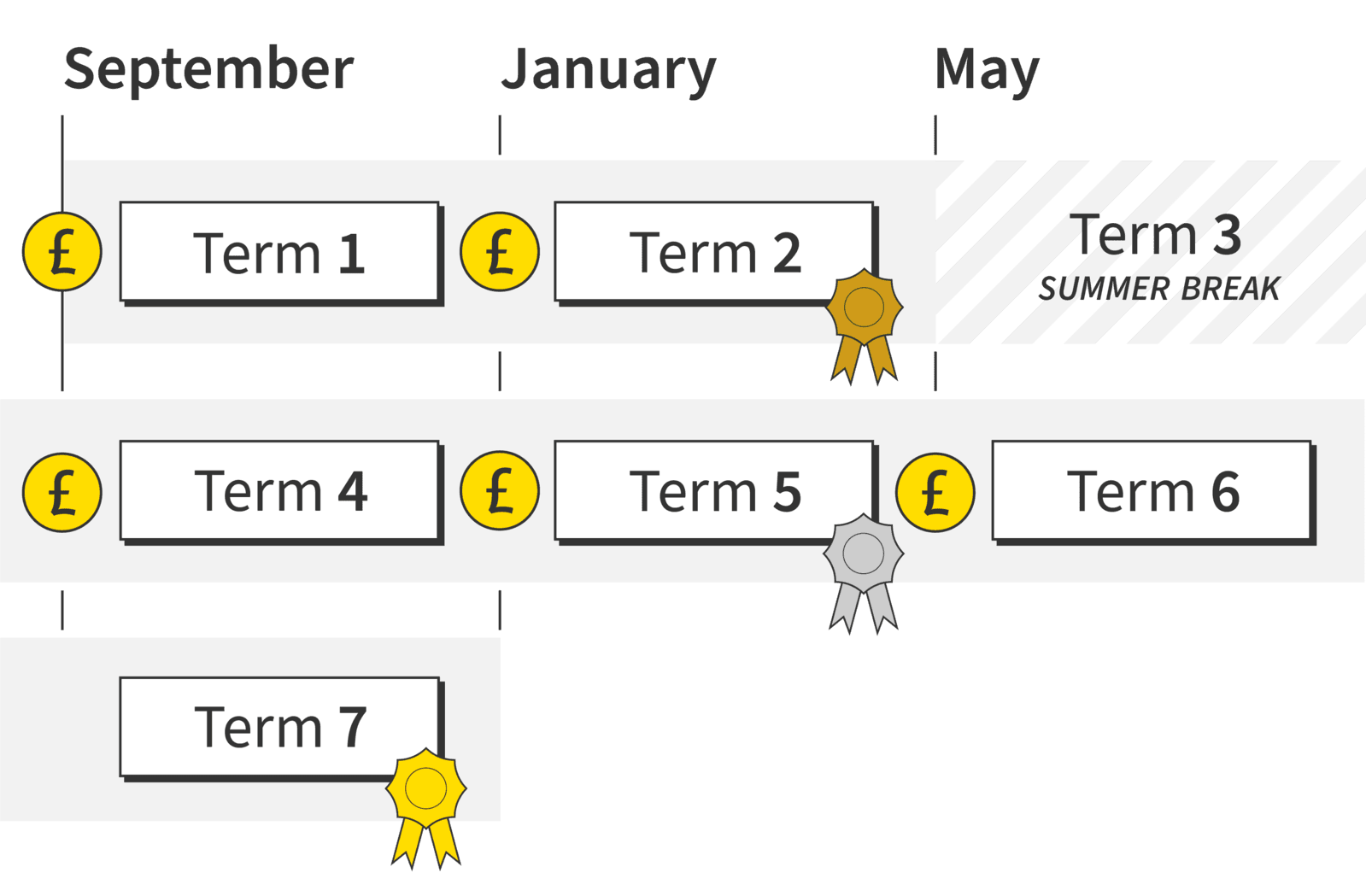 Exam fees
If your degree includes in-person exams, you may have to pay exam fees depending on where you sit your exams.
It's free to sit exams on campus at the University of Aberdeen.
If you sit an exam at another university, exam centre or a British Council Office, they may charge you for this service. This is a fee that you pay directly to the service provider when booking your exam with them. It is not a fee you pay to us.
Learning resources
All essential lecture notes and resources are included in your tuition fee. They will be available online and you do not have to buy your own copies.
We also provide optional recommended reading lists. Many of these resources are available electronically through our library, although optional purchases may be required if you wish to read the full list.
Printing
You may want to set aside a small budget for printing, depending on how you like to work.
There are several ways you may be able to get help funding your studies:
Find out more about funding options.
Student card
All our students are entitled to a University of Aberdeen student card. This gives you access to a range of student discounts around the city and online.
20% Alumni discount
You're entitled to 20% off our postgraduate taught degrees and short courses if you have a degree from the University of Aberdeen. View Alumni discount details.
How discounts work
Discounts are applied during your application process. You can only use one discount per application.
MSc
A 2:1 (upper-second) UK honours degree (or equivalent) in Engineering, Geosciences, Economics, Business, Law, or other science or technology field.
You can also apply if you have:
a different degree classification and at least three years' industry experience.
These are our minimum entry requirements. They are given as a guide and do not guarantee entry.
Entry requirements
We welcome students from all over the world.
See the minimum entry requirements above. If you do not have qualifications from the UK, check equivalent qualifications from your country.
Visa requirements
You do not need a visa to study online with us.
English language requirements
Teaching is delivered in English.
If English is not your first language, use our English requirements checklist to see if you need to provide evidence of your English language skills when you apply.
English language tests and scores
If you do need to provide English language test scores, these are the tests and minimum scores we accept for this course or degree.
These are our Postgraduate Standard requirements.
IELTS Academic and IELTS Online (not IELTS Indicator or IELTS General Training)
6.5 overall
5.5 for listening, reading and speaking
6.0 for writing
TOEFL iBT and TOEFL iBT Home Edition
90 overall
17 for listening
18 for reading
20 for speaking
21 for writing
TOEFL DI code is 0818
Cambridge English: B2 First, C1 Advanced, or C2 Proficiency
176 overall
162 for listening, reading and speaking
169 for writing
LanguageCert International ESOL B2 Communicator (Written and Spoken)
Overall High Pass
33 for listening, reading and speaking
38 for writing
PTE Academic (online test not accepted)
62 overall
59 for listening, reading, speaking and writing
For full information about language requirements, see our English Language Requirements page.
You apply through our online Applicant Portal. It allows you to upload relevant qualifications and documents.
Applying to the University of Aberdeen is always free.
What you need to apply for this degree
Degree transcript
Personal statement
Degree certificate
CV / Resume
Apply now
Start with our step-by-step guide. It explains degree transcripts, what to write in your personal statement and how to use our Applicant Portal.
Apply as early as you can. This is so we have time to review your application and get a decision to you. We also want to ensure you have time to enrol before teaching starts.
September 2024 intake
Teaching starts on 23 September 2024.
Application deadlines will be announced in due course.
You will need access to:
A computer (PC, laptop or Mac) operating on either:
Windows 10 or later
macOS 10.15 (Catalina) or later.
Most teaching materials are smartphone- and tablet-friendly. But we recommend a proper laptop or desktop for completing assignments comfortably.
Reliable internet access
We recommend:
a wired connection
a minimum download speed of 2 Mbps so you can take part fully in live sessions.
Speakers or headphones
We recommend a headset with built-in microphone and earphones if you're likely to study in an environment with background noise.
A webcam is optional, but you may like to use one for some interactive sessions.
Software
We'll give you access to Office365 applications. This means you can use online versions of Microsoft Word, Excel, and PowerPoint and install these programs on up to five personal devices.
If your course requires specialist software, we'll provide you with access to this and a licence that lasts throughout your studies.
See our detailed IT requirements for more information.
NEW: Try our degree scheduler

Choose your courses
See all the courses that are part of this degree and choose what you want to study.

Manage your study schedule
Control the pace and cost of your degree. Decide how much you want to study each term.

Save to your wishlist
Save your schedule to your wishlist so you can view and edit anytime.
Customise your degree
Master of Science
180 credits
This indicative cost is based on 180 credits of study over three years, starting in September 2024.
Start month

September
This indicative cost is based on 180 credits of study over three years, starting in September 2024.
Apply via our Applicant Portal