What influences human performance and safety in the workplace?
Join our online human factors course, which spans disciplines including anatomy, physiology, psychology and biomechanics, to understand how people perform in different circumstances.
Learn how to use human factors to reduce human error, increase productivity, and enhance workplace safety and comfort.
Access the latest research and expertise from academia and industry.
Gain unique insight into human behaviour at work.
Discover the latest interventions designed to increase safety and performance.
Whatever your industry, you'll gain the tools and knowledge you need to evaluate and improve safety in your own place of work.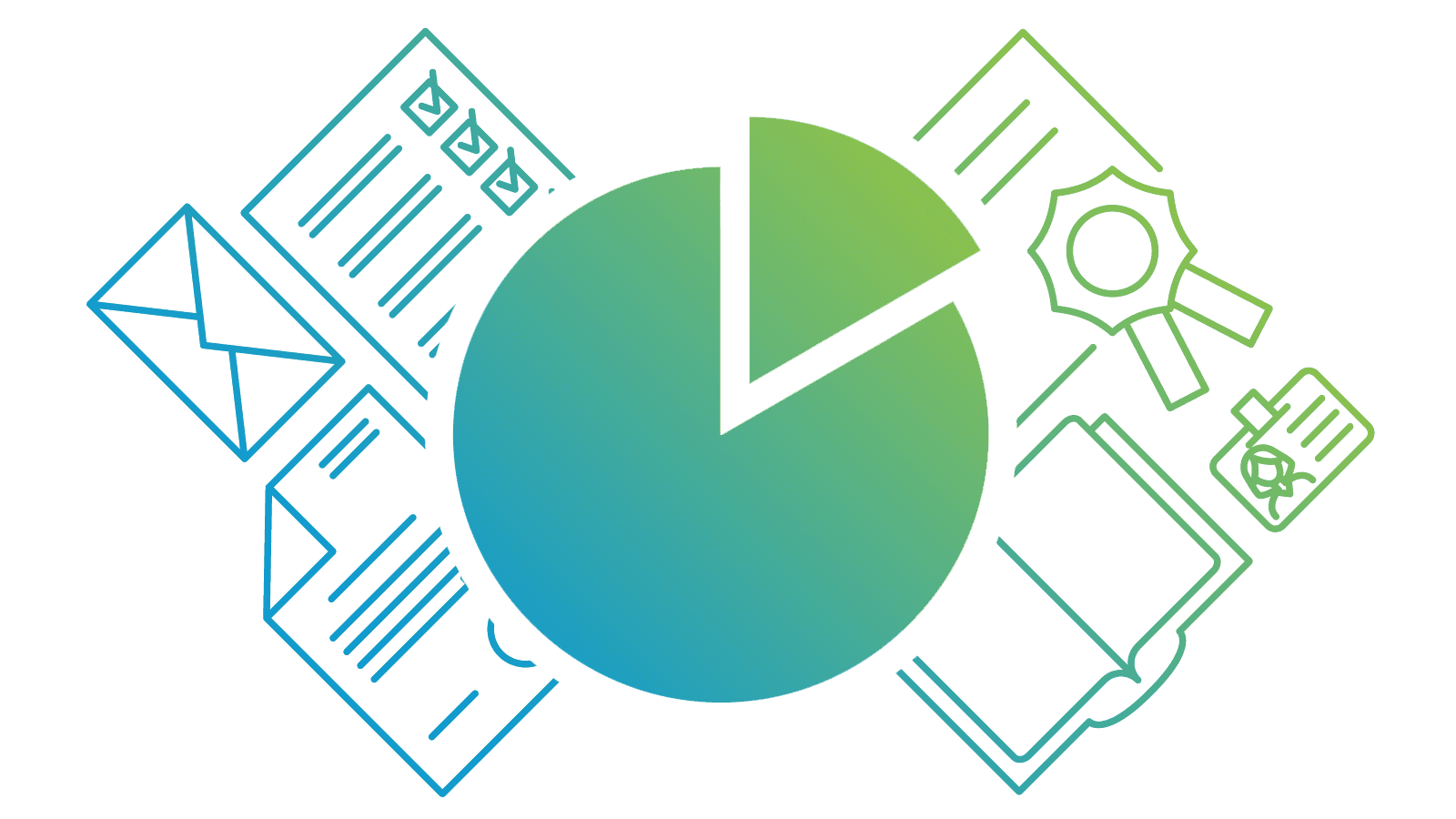 Build credits towards a Masters degree
This online course is part of:
You can use the credits you earn on this short course towards either of these postgraduate qualifications.
You'll learn about the factors that can enhance and limit human performance and safety at work.
You'll gain insight into human behaviour:
How we work together
How we make decisions
The impact workplace environment has on our ability to work safely and effectively
You'll cover the latest research in this area.
Looking to the future, you'll also explore the development of interventions designed to increase safety and performance in the workplace.
Case studies
An integral aspect of the course is the evaluation of real-life events, including Deepwater Horizon, Apollo 13 and the Tenerife aircraft disaster. You'll use these case studies to learn what can go wrong, and how workers on the frontline can mitigate or reduce the likelihood of accident or injury.
Topics covered
Large-scale disasters from a human factors perspective
How the human element can be a positive influence
Human factors methods: qualitative and quantitative, from interviews to questionnaires
Non-technical skills: teamwork, leadership, decision-making, situation awareness
How non-technical skills can enhance safety performance
Four key aspects of the workplace environment: heat, light, noise and vibration
Workplace design from a psychological perspective
Assessing the impact of stress and fatigue on safety and performance
Risk assessment and management strategies
By the end of this course, you'll be able to…
Identify and manage factors that influence human performance and safety.

Consider workplace design from a psychological perspective.

Assess the impact of stress, fatigue and environmental factors.

Enhance safety performance with non-technical skills.
Introduction to Human Factors
Watch part one of Dr Amy Irwin's workshop for an illustrated introduction to Human Factors.
Online learning
Our distance learning Human Factors in Industrial Practice course is delivered part-time, 100% online. You can study with us anywhere in the world and manage your study hours to suit you.
This course is taught at Masters level.
Your teaching
Your teaching is delivered through MyAberdeen, our online Virtual Learning Environment (VLE). It holds all the materials, tools and support you'll need in your studies. Take a look around MyAberdeen.
You can access your learning materials on computer, smartphone and laptop, 24 hours a day. You'll find a range of resources at your fingertips, including:
case studies
problem-solving exercises
group activities
the online resources of our award-winning Sir Duncan Rice Library
discussion boards with colleagues and tutors.
Your tutors
You'll learn from human factors experts from academia and industry, including psychologist Amy Irwin. Amy has conducted extensive human factors research within engineering, offshore drilling, agriculture, aviation and healthcare.
You'll also learn from your fellow students. Studying online alongside professionals who may be based all over the world, you'll be in a unique position to learn about best practices across industry sectors globally.
Assessments
This course is assessed entirely online via:
your assessment of a real-life case study, identifying the major failings and suggesting interventions
your regular contributions to discussion boards
a multiple-choice exam, which will be set and accessed online. It will test your knowledge of each of the main topics covered by the course.
The course totals approximately 150 hours of study and assessment time. That's around 10 – 15 hours per week.
This is an indicative guide to the time required for a typical student at this level to achieve the learning outcomes.
You can largely set your own study hours each week to cover the materials. MyAberdeen is available 24/7, so you can log in and study when it suits you.
Activities at fixed times
There may be some activities scheduled for fixed times. This could include coursework and assessments with deadlines, or online meetings with your tutor. Otherwise, you can access and work through the course at your convenience.
Our first-class support structure will ensure that you aren't alone in your studies. You'll have contact with your tutors throughout your course. This could be by email, MyAberdeen, online call, or phone. You can use social media and discussion boards to chat with your fellow students too.
We provide a wide range of services to support you in your studies and beyond:
Wherever you are in the world, you'll feel part of our very special Aberdeen learning community.
Your course coordinator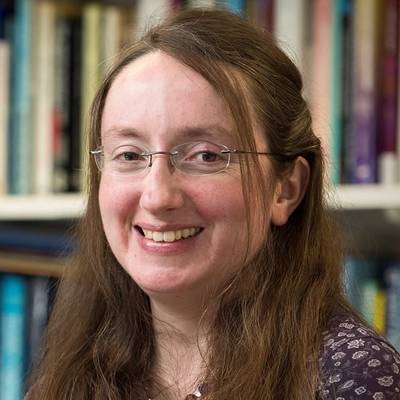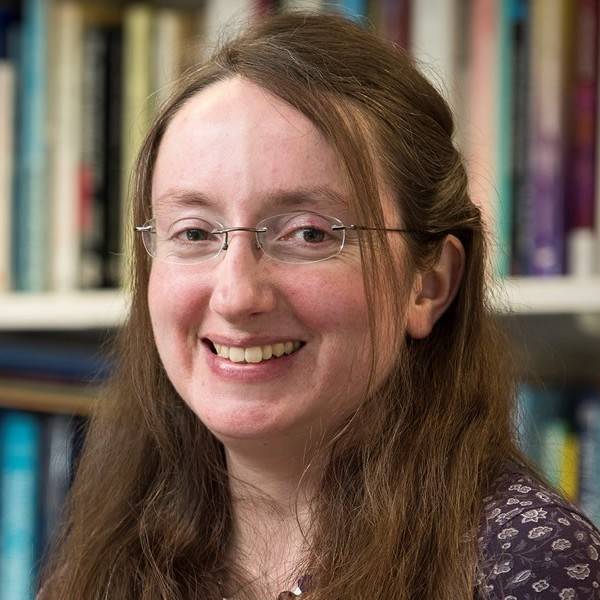 Towards a Masters
You'll earn 15 credits at Masters level (SCQF Level 11) with this course. You can use these credits towards our: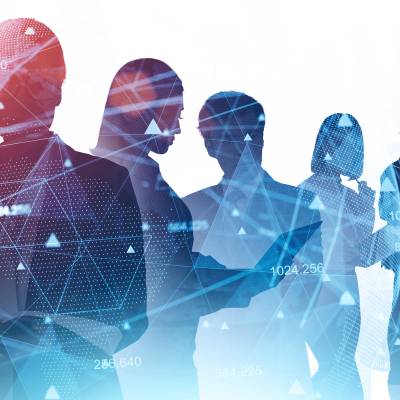 PgCert Psychology in the Workplace
Explore occupational psychology online with UK university psychologists. Choose from a range of online workplace psychology courses and build a graduate qualification tailored to you.
View PgCert Psychology in the Workplace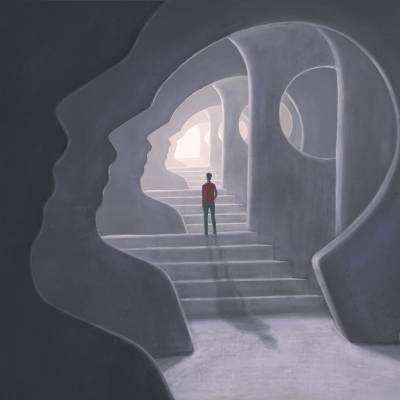 MSc Psychological Studies
A full-time, on-campus MSc programme designed to introduce graduates from other disciplines to the study of psychology, as a first step to pursuing a career in this area.
View MSc Psychological Studies
Build your learning
This course is part of our series of online workplace psychology courses.
Use these short courses to build your skills and earn more credits towards postgraduate qualifications:
All these online courses are part-time and fit around full-time work.
Careers
Whatever your industry, you'll gain career-enhancing skills and expertise on this course.
Your employer or professional institute may recognise this course for Continuing Professional Development (CPD). Talk to your employer or institute to find out more.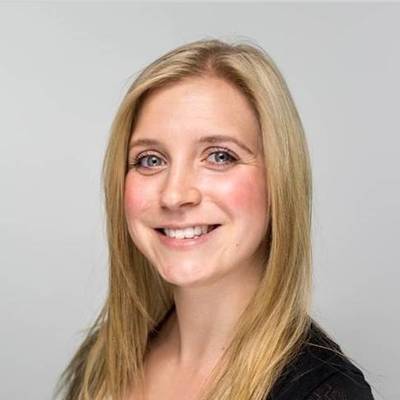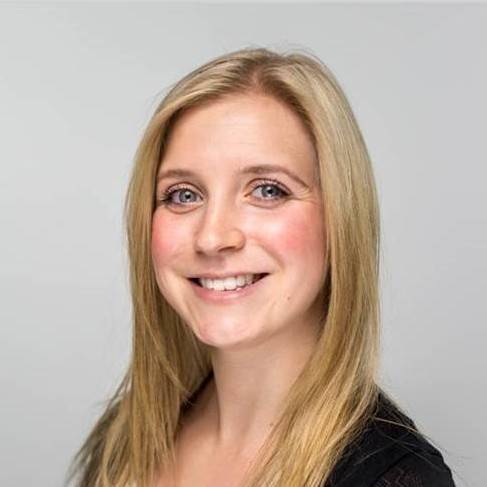 Human factors is a broad topic, but this course broke it down and linked it directly to industry. It's really helped me understand how human factors can be applied to my own industry in particular. I'm involved with educating the workforce at Wood, both on site and in the office, and I frequently find myself referring to the presentations and the research papers used and referenced in the course.

Stephanie Hopps, Group HSE Advisor, Wood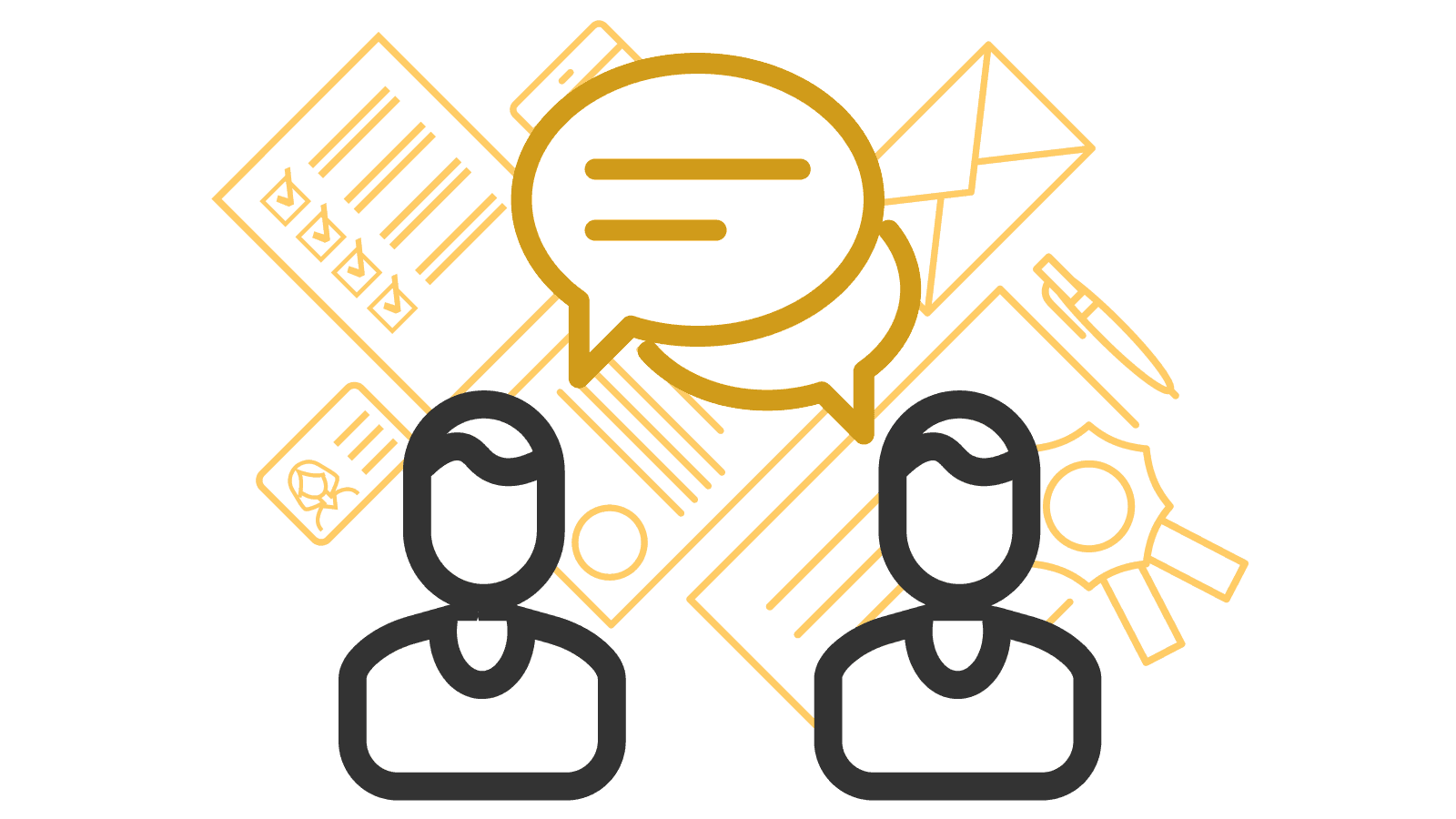 Free career support
Access our free careers service while you study.
1:1 appointments
CV checks
Interview prep
Job opportunities
Entry requirements
We welcome students from all over the world.
This course has no formal entry requirements. You do not need to provide proof of your qualifications.
But you do need to check the entry guidance above to understand the level of teaching delivered, to decide if this course is right for you.
If you do not have qualifications from the UK, check the equivalent teaching level for your country.
Visa requirements
You do not need a visa to study online with us.
English language requirements
Teaching is delivered in English.
You do not have to provide proof of your English language skills to join this course. But we want to make sure that you can use English well enough to study successfully.
Recommended level of English
For this course, we recommend the following level of English language proficiency.
These are our Postgraduate Standard requirements, and these are minimum scores.
IELTS Academic and IELTS Online (not IELTS Indicator or IELTS General Training)
6.5 overall
5.5 for listening, reading and speaking
6.0 for writing
TOEFL iBT and TOEFL iBT Home Edition
90 overall
17 for listening
18 for reading
20 for speaking
21 for writing
TOEFL DI code is 0818
Cambridge English: B2 First, C1 Advanced, or C2 Proficiency
176 overall
162 for listening, reading and speaking
169 for writing
LanguageCert International ESOL B2 Communicator (Written and Spoken)
Overall High Pass
33 for listening, reading and speaking
38 for writing
PTE Academic (online test not accepted)
62 overall
59 for listening, reading, speaking and writing
For full information about language requirements, see our English Language Requirements page.
You will need access to:
A computer (PC, laptop or Mac) operating on either:
Windows 10 or later
macOS 10.15 (Catalina) or later.
Most teaching materials are smartphone- and tablet-friendly. But we recommend a proper laptop or desktop for completing assignments comfortably.
Reliable internet access
We recommend:
a wired connection
a minimum download speed of 2 Mbps so you can take part fully in live sessions.
Speakers or headphones
We recommend a headset with built-in microphone and earphones if you're likely to study in an environment with background noise.
A webcam is optional, but you may like to use one from some interactive sessions.
Software
We'll give you access to Office365 applications. This means you can use online versions of Microsoft Word, Excel, and PowerPoint and install these programs on up to five personal devices.
If your course requires specialist software, we'll provide you with access to this and a licence that lasts throughout your studies.
See our detailed IT requirements for more information.
When you study with us, you can expect a first-class support structure so that you're never alone in your studies.
But learning online does mean you have to motivate yourself and manage your own time.
Your most important commitment to your course will be time – the time to work through, reflect on and understand your teaching materials.
Before you start a course that involves a high degree of independent study, we recommend looking at the time you will be able to devote to your course each week:
Be realistic
Create a weekly schedule as a guide
If you have any questions about studying online, get in touch with our friendly team. We're here to help.
Fee payment
Your course fee needs to be paid in full before you start your course.
We accept payment via Visa Debit, Visa Credit and Mastercard.
Ways to save
You may be able to get help funding this course via:
discounts – if any discounts are available for this course, they'll appear in the section below
employer sponsorship – we accept full and partial fee payments from sponsors.
Find out more about funding options.
Student card
All our students are entitled to a University of Aberdeen student card. This gives you access to a range of student discounts around the city and online.
This course has no formal entry requirements. You decide if it's suitable for you.
The course is delivered at Masters level. At this level, you'd usually have at least:
a 2:2 (second-class) undergraduate degree
or relevant experience that supports this level of study.