Start our SCQF 7 biology course online, anytime.
Study flexibly with us and earn an Advanced Higher-level biology qualification.
Lift your science learning and qualifications to get into university or college.
Secure a science subject at SCQF Level 7.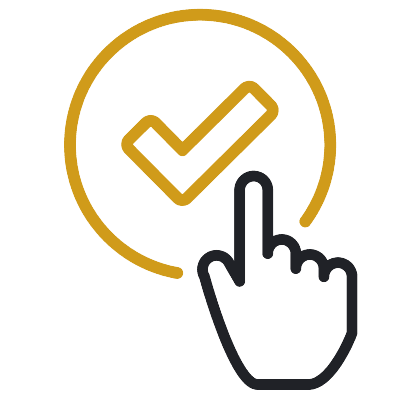 Start anytime
You'll have 12 months to complete the course at your own pace.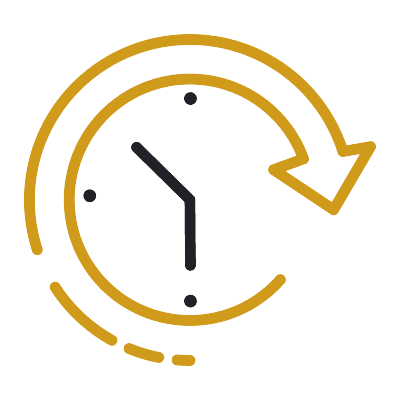 24/7 learning
Set your own hours and study when it suits you.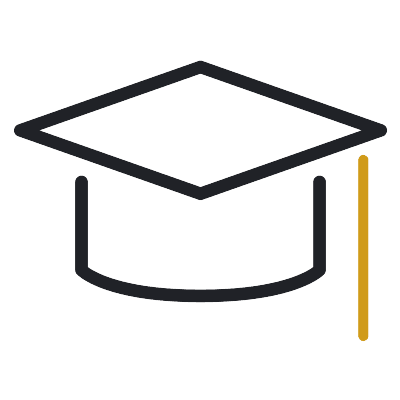 Progress to university
Improve your science grades to qualify for undergraduate degree entry.
Join an online course that brings biology to life.
You'll explore biology through real world problems and current events.
You'll conduct your own investigations using computer-based exercises and, where possible, practical activities.
You'll study topics from the Advanced Higher biology curriculum, across five course units:
What is science? How science works and how to approach this course.
Practical skills for biologists – lab and field methods that biologists use to understand living systems.
Organisms and evolution – variation, adaptation, interactions of organisms with each other and their environment.
Cells and proteins – molecular and biochemical understanding of biology.
Investigative biology – designing and testing hypotheses, analysing data, and reporting results.
By the end of this course, you'll be able to...
Make accurate statements about biological processes and mechanisms.

Extend and apply scientific knowledge to new situations.

Interpret and analyse information to solve problems, make predictions, and draw valid conclusions supported by evidence.

Plan and design a biological experiment or investigation to test a hypothesis.

Carry out biological experiments safely, systematically recording observations and collecting data.

Critically evaluate experimental procedures by identifying sources of error and suggesting and implementing improvements.
Online learning
This is an online, self-guided course.
There are also optional weekly Collaborate sessions, where you can chat to a tutor online and ask questions.
You'll work your way through five course units. Each unit guides you through structured exercises to develop and consolidate your learning.
Once you've enrolled, you have 12 months to complete the course at your own pace.
Online learning platform
Your course is delivered online through MyAberdeen, our Virtual Learning Environment (VLE). It's packed with learning resources, including:
videos
video lectures to stream or download
Collaborate tutor sessions
quizzes
reading materials
discussion boards with classmates.
It's also available as a mobile app, so you have access to your learning materials on your smartphone and mobile devices. Take a look around MyAberdeen.
Your tutors
You'll learn from an experienced team of academics from our School of Biological Sciences.
In this self-guided course, you set your own study hours.
The learning resources are there for you 24/7, all year round, so you can log in and study anytime.
How many hours per week?
Learning and assessment for this course totals approximately 150 hours.
That's around 10 – 15 hours per week over 12 weeks.
This is an indicative guide to the time required for a typical student at this level to achieve the learning outcomes.
We'll assess your learning online as you work through the course.
You'll have an online assessment at the end of each course unit.
You'll have five online assessments in total.
Each is worth between 10% and 30% of your final grade.
Individual assessments
Your individual assessments are marked automatically online.
You'll receive your grade for each individual assessment at the end of each assessment.
Your final overall grade
Once you've completed all five individual assessments, we'll mark your overall performance and give you a final grade.
We assess final grades at specific times each year, called 'exit points'. This is so they can be reviewed by both internal and external examiners.
Final grades are available one month after each exit point closes.
We'll give you a final grade using our Common Grading Scale.
How exit points work
Once you complete all five assessments, we'll determine your final grade at the next exit point.
Exit points for academic year 2022/23
Exit point 1
Closes 10am, 20 January 2023
We mark the assessments submitted to us before this exit point 1 closure
Final grades for assessments submitted in exit point 1 will be available 17 February 2023
Exit point 2
Closes 10am, 12 May 2023
We mark the assessments submitted to us between the closure of exit point 1 and the closure of exit point 2
Final grades for assessments submitted in exit point 2 will be available 9 June 2023
Exit point 3
Closes 10am, 7 July 2023
We mark the assessments submitted to us between the closure of exit point 2 and the closure of exit point 3
Final grades for assessments submitted in exit point 3 will be available 4 August 2023
Resitting assessments
If you fail an assessment, you are allowed one resubmission attempt for the next available exit point. There is a £30 fee to resit your assessments.
Our first-class support structure will ensure that you aren't alone in your studies. You'll have contact with your coordinator via email, MyAberdeen and Microsoft Teams. You can use social media and discussion boards to chat with your fellow students too.
We provide a wide range of services to support you in your studies and beyond:
Wherever you are in the world, you'll feel part of our very special Aberdeen learning community.
Your course coordinator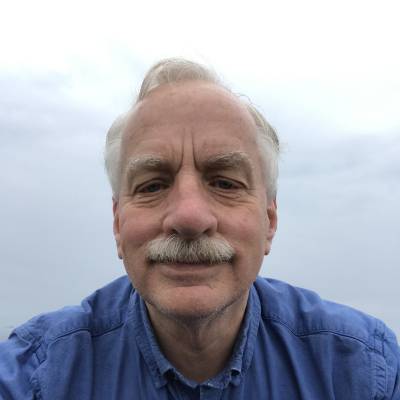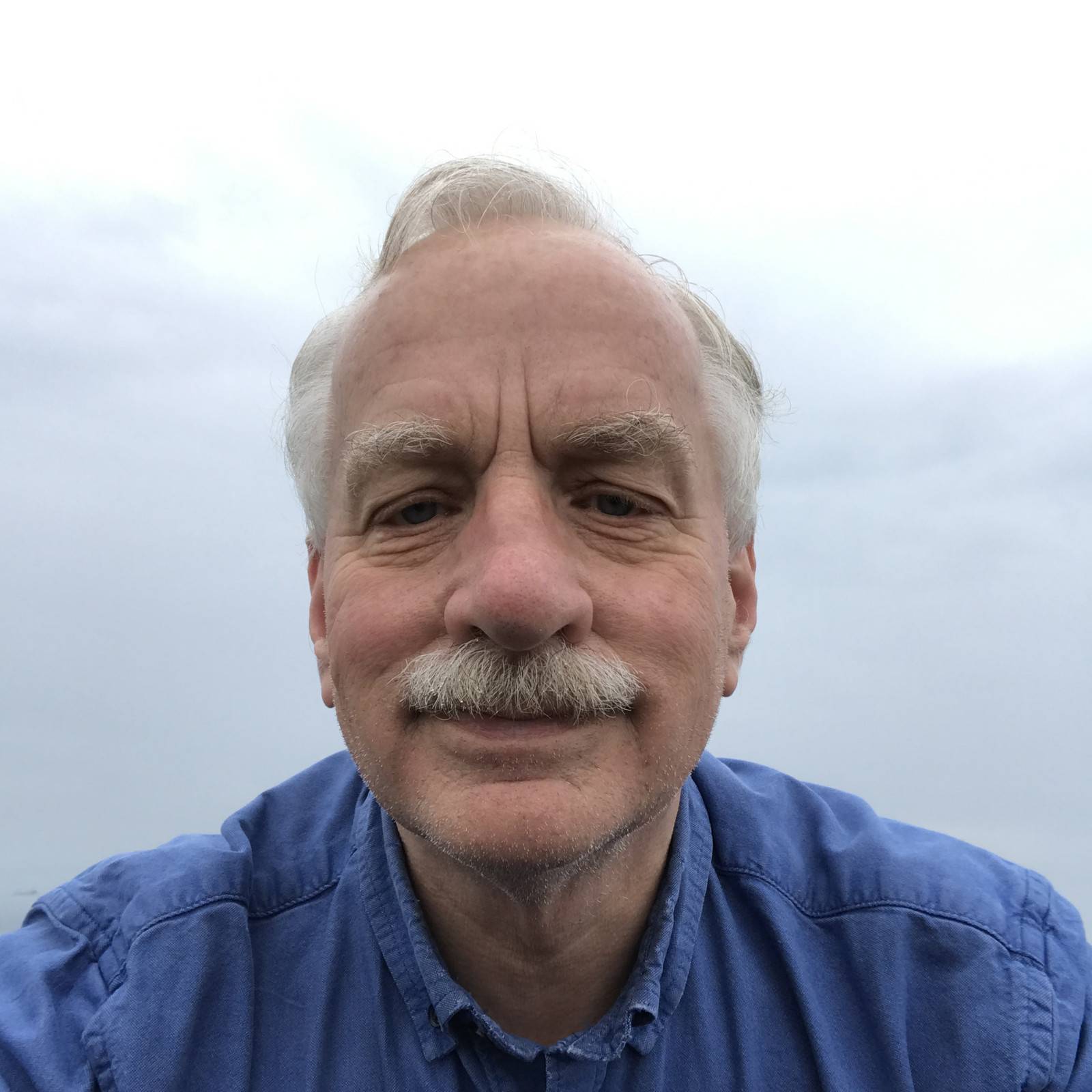 Dr Martin Barker
Martin is a Senior Lecturer in our School of Biological Sciences. He has taught undergraduate biology courses for over 15 years, as well as biology classes in secondary schools for 13 years. Martin has also written several textbooks on secondary biology and is a contributor to the undergraduate textbook Biological Science: Exploring the Science of Life (2022).
View Martin's profile
Your Access qualification
On successful completion of the course and assessments, you'll receive:
15 credits at SCQF Level 7 (Advanced Higher level), and
a transcript of your achievement from the University of Aberdeen.
What are Access qualifications?
This Access qualification is not an Advanced Higher. It is at an equivalent level to an Advanced Higher.
Advanced Highers are awarded by the Scottish Qualifications Authority (SQA). This Access qualification is awarded by the University of Aberdeen.
This Access qualification is designed:
in accordance with the Scottish Credit Qualifications Framework (SCQF) at Advanced Higher level
by educationalists experienced in working at this academic level
to develop your key Advanced Higher-level skills and support your access into Higher Education.
Access university
Access Biology SCQF 7 is designed to lift your biology grades so you can meet university entry requirements.
Our Access qualifications, with successful completion of assessments, are accepted for entry at the University of Aberdeen.
If you're applying to study anywhere else, please contact the respective university to confirm the acceptability of this course and the grades required.
You will need access to:
A computer (PC, laptop or Mac) operating on either:
Windows 10 or later
macOS 10.15 (Catalina) or later.
Most teaching materials are smartphone- and tablet-friendly. But we recommend a proper laptop or desktop for completing assignments comfortably.
Reliable internet access
We recommend:
a wired connection
a minimum download speed of 2 Mbps so you can take part fully in live sessions.
Speakers or headphones
We recommend a headset with built-in microphone and earphones if you're likely to study in an environment with background noise.
A webcam is optional, but you may like to use one for some interactive sessions.
Software
We'll give you access to Office365 applications. This means you can use online versions of Microsoft Word, Excel, and PowerPoint and install these programs on up to five personal devices.
If your course requires specialist software, we'll provide you with access to this and a licence that lasts throughout your studies.
See our detailed IT requirements for more information.
When you study with us, you can expect a first-class support structure that means you are never alone in your studies.
But learning online does mean that you have to motivate yourself and manage your own time.
This course is very much self-guided.
Have you ever taken a course that involved a high proportion of self-study?
If yes, did you enjoy self-study as a way of learning?
Self-study isn't for everyone. If you've struggled in the past, or have any concerns, please get in touch.
Staff discount
University of Aberdeen staff are entitled to a 10% discount on this course. View full details and eligibility criteria.
No other discounts are available.
How to pay
Your course fee needs to be paid in full before you start your course.
You enrol and pay for your course online – simply apply below.
We accept payment via Visa Debit, Visa Credit and Mastercard.
Fees for this course will rise a little at the start of each academic year, on 1 August. This increase is typically 5%.
Learning resources
Access to all the books and learning resources you need are included in your course fee. They'll be made available to you online.
Optional book purchases
You may want to purchase a textbook to help you study, but this is entirely optional. No book purchases are needed for you to pass this course.
The recommended textbook for this course is:
Scholar Advanced Higher Biology.
The following is suggested as a revision aid:
How to Pass SQA Advanced Higher Biology (Dickson and Moffat).
Printing
You may want to set aside a small budget for printing, depending on how you like to work.
This course has no formal entry requirements. You decide if it's suitable for you.
The course is designed to lift your learning in biology to SCQF Level 7 (Advanced Higher level). It's ideally suited to those who have:
a pass or better at SCQF Level 5 (National 5 level) in biology, chemistry or physics.
National 5 is equivalent to a credit pass at Standard Grade or a good pass at O-Grade. See the guide to SCQF levels.