Careers in transition: funded places are helping engineers join the energy transition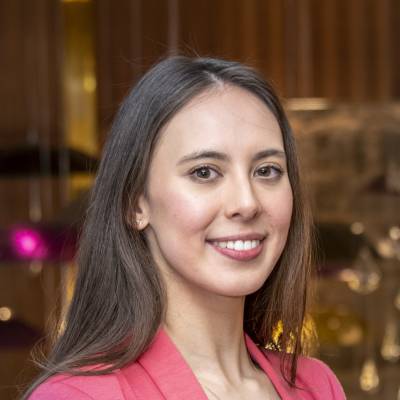 Jolanda Cameron
Set on a career in energy transition, chemical engineer Jolanda Cameron turned to the University of Aberdeen's online postgraduate courses to get the technical knowledge she lacked.
A few months after completing her online course in Geothermal and Hydro Energy, Jolanda spoke to us about building on practical knowledge to transition to her dream industry.
When you're highly qualified, but not in the sector for you...
Jolanda, a trained chemical engineer working in the oil industry, wanted to move into a career in the energy transition but lacked background knowledge.
"Working in the energy transition was the dream," explains Jolanda, "but after my Masters in Applied Chemistry and Chemical Engineering, I started a job as a chemist for an oil and gas company." She worked in the labs for four years before deciding to take a leap into a career change. "I wasn't totally against oil and gas, and it was good practical knowledge. But I was more interested in the energy transition."
Jolanda knew that her lack of background knowledge in the sector was an obstacle.
I was really struggling to find opportunities, I felt like I was lacking technical knowledge.
The solution – a funded online course in renewables
Thanks to the Scottish Government's National Transition Training Fund (NTTF), the University of Aberdeen was able to offer 193 free places on online short courses in the 2021/2022 academic year.
Jolanda applied for one of our NTTF-funded courses in renewable energy at postgraduate level and was successful.
"I saw that this funding was available," she recalls, "and geothermal and hydro energy was an area that I didn't know much about at the time. I thought that my previous background as a chemical engineer would also give me applicable knowledge during the course. To have that funding was amazing, that takes away all kinds of stress."
Jolanda admits that the online delivery factored heavily in her decision. "I think it would have been quite hard for me to be able to work and go to lectures in person. So, having everything online was a real benefit for me."
"Both lecturers were very clear in their delivery of the course. I quite enjoyed that they ran us through a hydro design project. You come away knowing how to actually do all the calculations behind it. That has helped me in my new job.
"It was good to start off with only one module," she adds.
Students can choose whether to study online short courses independently or build them up towards a degree.
I'm not sure whether I would have been able to commit to a full degree. Having the option to do a 15-credit course first and see how it goes let me go at my own pace.
The result – a new job helping others into energy transition careers
After completing the course, Jolanda started a new job with X-Academy, an initiative aiming to fit people with the experience they need in jobs dealing with the energy transition. The course gave her the background and the confidence that made the difference during her interview.
"I think that it impressed them that I balanced that course, in a relevant topic and at postgraduate level, and a full-time job. Since then, there are skills from Geothermal and Hydro Energy that I have been using in my work. It was complicated, but it certainly has helped me in my new job."
Taking that course was definitely a confidence booster, I felt motivated and inspired afterwards to get out there and start making a difference.

X-Academy is an energy transition skills initiative led by energy consultancy Xodus. Focussed in the north east of Scotland, it works with industry stakeholders including ETZ Ltd, BP and EnBW, to train up 'Xccelerators' – highly motivated individuals, dedicated to making an impact on the UK's energy transition. Find out more about X-Academy.
Follow in Jolanda's footsteps
Flexible access to education is essential to facilitate transition between sectors. By offering funded places for online courses, the NTTF and University of Aberdeen are giving people in Scotland the opportunity to pursue career change with confidence, and at a pace that suits them.
Online short course funding available in Scotland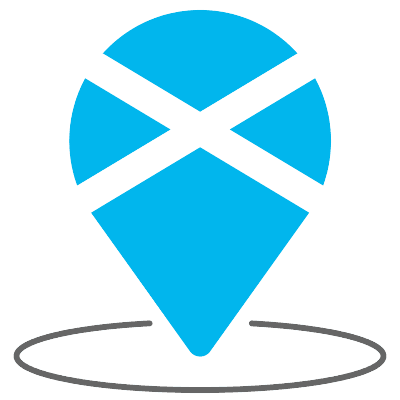 Jolanda studied for free thanks to support from the Scottish Funding Council (SFC) and Scottish Government, and you could too.
If you live in Scotland, you could be eligible for a funded place on a short course to help you make the move into a career in the energy transition. 
View funding details and available courses